Best Investment Suburbs On The Sunshine Coast
Queensland has the highest interstate migration rates in the country. It makes the state one of the hottest property markets in 2020. The low vacancy rate, steady population growth, and significant government spending on infrastructure are what make Qld perfect for investors.
Many suburbs on The Sunshine Coast had an impressive increase to the median house price of over 20% in the period of November 2018 to November 2019.
If you are also looking for a region worth investing in, the Sunshine Coast might be an excellent pick for you. But what are the areas you should invest in? Well, here, in this article, we have rendered a few of the best investment suburbs on the Sunshine Coast from our experience.
FORECAST OF SUNSHINE COAST PROPERTY MARKET FOR 2020
Sunshine Coast is undoubtedly the most active market in Queensland and also one of the strongest in Australia. In the past 2-3 years, the Sunshine Coast has drastically shifted from a tourist attraction destination to an international city. With a $17.7 billion economy, the Sunshine Coast is one of the largest regional economies in Australia.
A lot is going on the Sunshine Coast that people from other states would not realise. The new Maroochydore business district has a very big secret weapon designed to attract massive global companies like Apple, Amazon, Facebook & Microsoft. Until recently the entire east coast of Australia was connected to the world via an underwater internet cable from Sydney. That meant that we would have to travel to Sydney then out to the world to get connected. That's all changed.
Straight from Asia, Maroochydore New Business district is directly connected to the world with a cable faster than the Sydney one.
With the Sunshine Coast's, more affordable commercial properties, cheaper housing, less congestion, it's now the smartest choice for any big business to set up massive data centres. Youi the insurance company saw this and is one of the smartest companies to get in early. More will surely follow. People that work for You are getting high pay and love it too.
Add to all this, the fact the international airport is very close to completion and boom. The world is about to "discover" The Sunshine Coast.
The Sunshine Coast has a lot more happening, you can read more about it all in a previous blog I wrote here.
The population of the Sunshine Coast is expected to reach 580,000 by 2041, which will eventually lead to an increase in the demand for properties.
According to QBE Australian Housing Outlook 2019-2022, the Sunshine Coast is expected to see an average growth of 7% by June 2023, along with the average house price to reach $635,000.
Investors may see this as an acquiring opportunity before the projected price growth in 2021 and 2022.
According to property market expert Terry Ryder, "The Sunshine Coast is one of Australia's fastest developing economies, growing each year at rates well above national averages and is expected to expand to $33 billion by 2033 and is likely to create sustainable long-term price growth".
Besides infrastructure, the key influence of the Sunshine Coasts market is internal migration, which does not seem to be decreasing. The University attracts national and international students, while the warm waters and sandy shores attract Australia's aging population from southern states and Brisbane in search of the perfect place to retire.
PLACES TO INVEST On The SUNSHINE COAST IN 2020
As experienced property managers on the Sunshine Coast, here are some of the potential best investment suburbs on the coast that you can invest in from a residential perspective.
BUDDINA
One of the thriving suburbs of Sunshine Coast, Buddina is known for its Kawana Shoppingworld shopping centre, surf beaches, & direct access to Mooloolaba river. It's a relatively central location with Caloundra to the south and Noosa to the north.
So, if you are looking for steady rental yields, Buddina is the perfect pick. Considering the last 12 months since February 2019, the median house price in Buddina has increased by 2.3%, reaching $922,000. And, the rental yield is up at 3.57%.
COOLUM BEACH
With an increase of 1.6% in median value, the house rate in Coolum Beach sits at $740,000. The suburb has experienced a 5% increase in rental yield, raising it to 4.31%, making Coolum Beach a great investment option.
Coolum beach is known for its relaxed holiday feel with great surfing, twilight markets, and lots of cafes', which makes this place a hot location for investors and holidaymakers. You'll love the promenade, the esplanade cafes, and the superb surfing beaches, as well as the magnificent views of Mount Coolum that overlook the city. It's an easy drive to Maroochydore Plaza or north to Noosa. All basic amenities are within walking distance of Coolum Beach. Be it schools, restaurants, or pubs; you can find everything in this beautiful suburb.
CALOUNDRA
To the very south of The Sunshine Coast, Caloundra is one of the closest Sunshine Coast suburbs to Brisbane City ( about an hour drive away ). It's known for it's stunning beaches, & Pumicestone Passage which is the river that runs between the main land a bribing Island. You can boat down there, jet ski, kite surf etc. From the base of Bribie Island you can even take your boat directly across to Moreton Island. Stockland Aura is a 5 billion dollar new city at Caloundra South which is boosting the growth rate of the area.
Considering the 5-year capital gains, Caloundra has seen an average growth in the long term.
By investing in this suburb, investors can earn a rent of $450 per week, which reflects a rental yield of 4.72% based on the current median price. With this rental yield, it is a great place to make an investment.
BUDERIM
When I arrived at the Sunshine Coast in 2005. I had never been here. The first suburb we drove into was Buderim. We drove through the main town. Then down the mountain to the magnificent views of Mooloolaba. 7 days later we had bought our first house in Buderim.
The magnificent Buderim is located in the heart of the Sunshine Coast region, overlooking the beaches of Maroochydore and Mooloolaba. Mostly residential you'll notice how green it is. With around 10,000 houses. It's a big suburb. Being a mountain people have plenty of options. Living on top you'll pay a premium as it's flat and you can walk to town, plus you can get views to the north, south, east and west. You can choose to live on the side of the mountain or the base. Again to the north, south, east or west. All the pockets have different pros and cons depending on what you are looking for and your prefered budget too.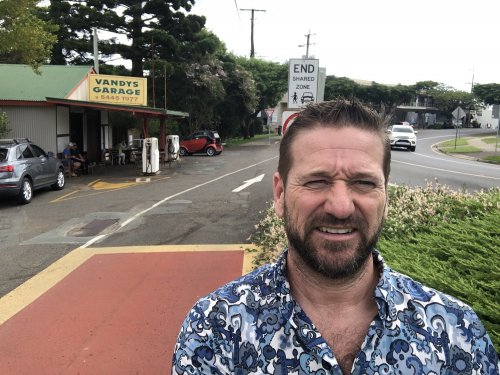 Considering the stats of the past 12 months from February 2019, the capital growth of Buderim has softened by 0.8%, which is now at $671,000. However, you can see an increase of 2.1% in the rental yield, raising it to 4.54%. It makes Buderim a great option to invest in.
Buderim State School has an excellent reputation. It's where my kids attended, until high school. It's also very close to many quality private schools like Matthew Flingers, Sunshine Coast Grammar, Emanuel and more. A good blend of a great lifestyle, good schools, and beautiful beaches, Buderim is a great option for professionals, families, retirees, and tourists. Sunshine Coast University is just a 5 minutes drive from Buderim. Buderim has lots of sporting facilities, including a swimming pool, golf course, horse riding, and tennis, which makes this place a great investment for families with kids.
MOUNTAIN CREEK
The median value of houses in Mountain Creek is steady at $640,000. It has faced no change at all from the last 12 months from February 2019. However, there is an increase of 2.3% in rental yield, taking it up to 4.98%, which makes this place a good investment.
Investors will love the lakes, the bike paths the river access, and the beautiful parks that surround the houses of Mountain Creek. Mountain Creek high has a wonderful reputation and people move into this school zone just for their kids. Sunshine Uni is just down the road. If you can't find what you need in the commercial village of Mountain Creek, head to Karawatha Drive toward Mooloolaba to access the beaches and the many commercial networks.
With the recently built Brightwater Residential Estate, Mountain Creek has become a great place to live. Be it good schools, shopping centers, or beautiful beaches; you can find various amenities in this suburb.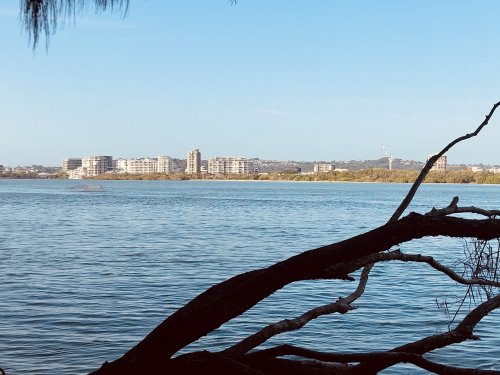 MAROOCHYDORE
According to the survey on the median value of houses, Maroochydore has experienced an increase of 0.5%, reaching $652,000 in the last 12 months from February 2019.
The rental yield in Maroochydore has shown an increase of 3.7%, raising it to 4.45%.
This makes Maroochydore a great place to invest. Further, the $430 million Maroochydore CBD has also started to be developed. Once this master-planned commercial center is completed, it will create more than 15,000 permanent jobs and add an expected $4.4 billion into the local economy.
The enhanced city center will lead to an enhanced lifestyle. Besides, the gorgeous waterways, beautiful parks, exclusive retail zones, and public plazas are some of the many features for the local residents of this suburb.
The suburb has just had the fastest internet submarine cable installed straight from Asia, which means big corporations such as Apple, Google, Microsoft, Facebook, and Amazon will be looking to set up their offices in Maroochydore. Maroochydore is 10 minutes from the airport, where an international runaway is being built right now.
And, as these features draw more and more people, it is great news as well as a great place for investors to invest in. With a growing population and an increase in housing demand, the property value is sure to rise. So, if you choose to invest now, you can experience strong capital growth.
WOOMBYE
Considering the statistics of the past 12 months from February 2019, Woombye has shown a decline of 6.1% in the median house price, stopping at $522,000.
However, the rental yield is escalated by over 4%, which is now a healthy 4.92%. This makes Woombye a great suburb to invest in.
With a population of 3,249 people, 21.23% of Woombye's occupants are living in rental accommodation. And, the increasing population has made this area worth investing in.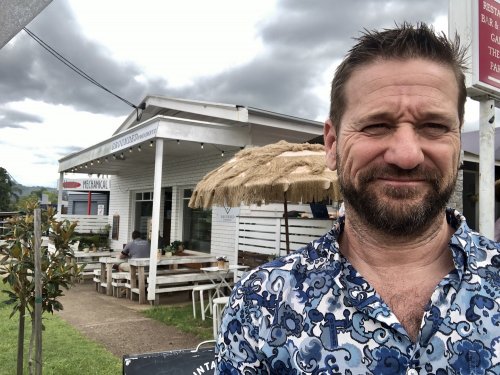 The town center has its own supermarket, train station, pharmacy, doctors, local pub, and much more. The suburb is 15 minutes drive to Sunshine Plaza and 20 minutes to the nightlife at Mooloolaba. Also, the suburb has a peaceful and friendly neighborhood, along with an amazing atmosphere and great mountain views. Its accessibility to the hinterland and beautiful coastal area is what makes this place a great investment option.
Surrounded by quality schools. Woombye State Public School has a great reputation. Nambour Christian College, Suncoast Christian College, where my kids attended and Grammar are all minutes away.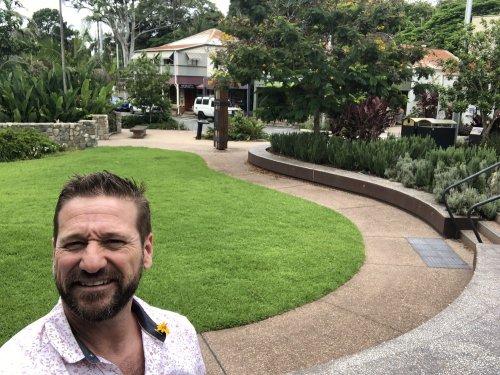 PALMWOODS
When my kids started to get into horse riding they were never home. While we had over an acre in Buderim it was not enough space for a horse. So we went looking for more land. In fact we looked for 2 years. We could have moved anywhere on the Sunshine Coast, but we chose Palmwoods. Why Palmwoods ?
Well Palmwoods is very central to the entire coast. It's on the train line, has a lovely country village, quality schools. A public pool. Plus it's this lovely balance of residential homes and acreage properties accordingly.
20 minutes straight line to Maroochydforre, 30 minutes to Caloundra, 45 to Noosa, 10 to Montville.
As the beach suburbs get busier people now want to live a little further off the coast in suburbs like Eudlo, Palmwoods, Hunchy and Woombye to be a bit more away from the busyness.
According to the survey of the median home price, Palmwoods has experienced an increase of 5.4% in the median house value in the last 12 months from February 20 2019.
The median home price in Palmwoods is $557,000, and an average rent of $472.5 per week, which has also risen by 0.5%. However, the rental yield rate has softened by 1.6%, which is now at 4.73%.
With a population of 5,673 and 20.20% rental population, Palmwoods is a great place to invest in as it has a vacancy rate of 1.20%.
The Palmwoods pub has also undergone a multimillion-dollar renovation, which creates numerous job opportunities for backpackers. Ricks Garage is now a big tourist destination. Drop in and you'll see why. The suburb has shown steady population growth, which is set to raise the housing demand in the area.
Palmwoods has been going through a revamp for some time now. New estates are in planning right now with around 700 blocks of land being released. With the town's railway line, it is quite easy to access Brisbane.
CONCLUSION
With the rapidly growing population of the Sunshine Coast, investors need to be excited. With a lack of quality housing and a tight rental market, it makes a perfect investment opportunity.
Along with these reasons, there are many others, such as the growing economy and competitive business conditions, which makes the Sunshine Coast a sound investment. So, if you want to invest in Australia, Queensland, or more specifically, the Sunshine Coast might be an ideal pick for you.
Affordable prices, when combined with a beach lifestyle, can hugely influence anyone's decision to buy a property in this region. With a great price and an incredible view, opportunities for positive capital growth and an escalating rental market would be the icing on the cake for buyers. Also, the low vacancy rate and high rental yields make this a must-investing place.
Also known as a haven for retirees, the Sunshine Coast offers a quality lifestyle and accessibility to international and CBD airport of Brisbane.
So, if you want a good buying option, just skim through the above list. With these options, you are sure to find the best investment suburbs sunshine coast place worth investing in.
OTHER ARTICLES THAT YOU MAY FIND HELPFUL ARE:
12 Things to Look for Hiring a Best Property Managers Sunshine Coast in Australia
10 Things Asset Agents Does Differently To Other Property Managers on the Sunshine Coast
Costs Of Buying An Investment Property Exposed
Preparing Your Investment Property to be Tenanted