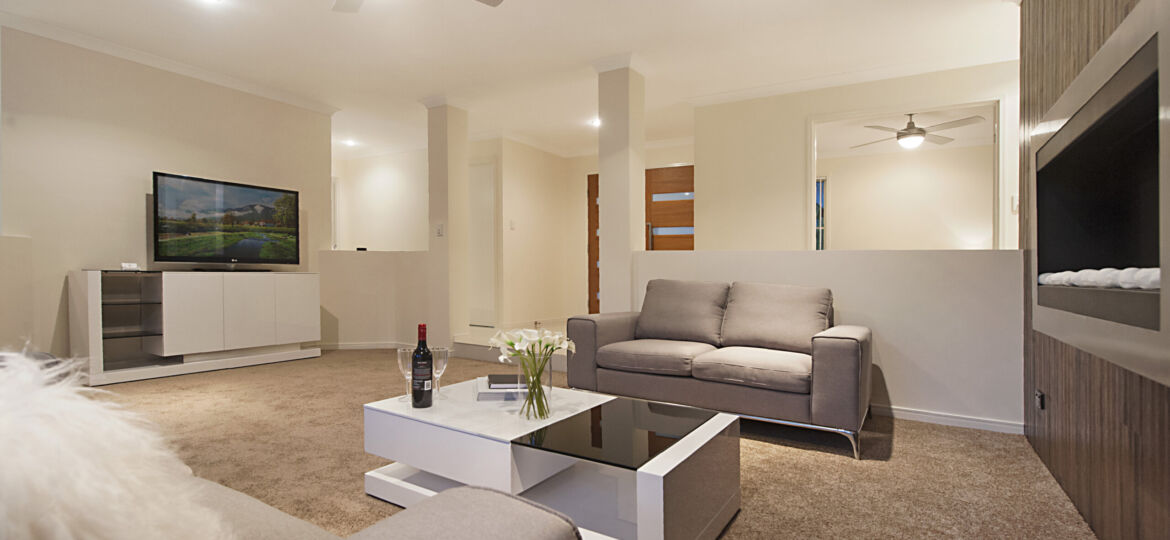 There's a fair bit to do in preparing your investment property to be tenanted. The good news is a good property manager will be able to do a lot of it for you. We certainly would be able to address most of these items for you.
It's worthwhile taking the time to get things right before you start marketing for a tenant. The better the property presents, the more rent you'll be able to charge, and the better the tenant you'll be able to find too. Keep in mind it's all about maximising the rental return.
Below is a list to give you a bit of an idea about preparing investment property for tenants.
1. INVESTMENT PROPERTY FEES
Our fees are about average. So if you are looking for a discount agency, that's not us. Instead, we try and compete on service. We take property management very seriously, and we love what we do. We hope that shows in the service we offer our clients.
Savvy investors shouldn't be too worried about fees anyway because they are tax-deductible and relatively insignificant. Especially when you consider the wrong property manager can cost you considerably more in lost rental income if the wrong tenant is in place, the investment property sits vacant, or they fail to do regular rental increases.
SO OUR FEES FOR PREPARING YOUR INVESTMENT PROPERTY FOR RENT ARE:
8.8% INC GST OF THE WEEKLY INCOME
This is what we charge to manage the property. Make sure the rent is paid on time, make sure the tenant is looking after the investment property, make sure maintenance is dealt with, etc.
1 WEEKS RENT PLUS GST FOR PLACING A TENANT
This fee is for marketing, taking tenant inquiries, showing the investment property, taming applications, processing applications, preparing the lease, and entry condition report. Its hours of work.
HOW MUCH RENT WILL YOU GET FOR YOUR INVESTMENT PROPERTY?
Get a rental appraisal from a professional that can give you a rough idea of what the potential rental income will be. There are two types of assessments. The first is a remote appraisal. That's where we don't attend the property and give you an estimated rental income from online research. This is often used if a tenant is already in place, and you don't want to freak them out or if you want a rough idea fast. But the most ideal is an onsite appraisal where we attend the property and get a real feel for the home, its location, condition, and if you have any additional plans before it's tenanted.
It's important to realize that while we are professionals, we can still only give you an estimate of what we feel the rental potential will be. How much your property will rent for will vary on age, condition, location, size, and even fixtures and fittings. We manage some properties in the same suburb with a $200 difference because of the quality inclusions. But there's also a lot you can do to squeeze every cent you can to maximise your return like installing fans in every room, or new carpet and paint.
2. MAKING THE INVESTMENT PROPERTY MOVE-IN READY
Check to make sure everything works. A tenant will expect this, so it's easier to do this before they move in. With everything working, it will be faster for the tenant. You get a better quality tenant & you will probably even be able to get a little more.
So, how to prepare investment property for tenants? When I say, make sure everything works. Make sure all the lights work, light switches work, fans are not too noisy, blinds go up and down, doors slide smoothly, an air conditioner works, and the filter is clean. Do you need a new dishwasher, oven or cooktop? It sounds detailed, but it's all about getting the best tenant who will pay the best rent and want to stay.
3. SMOKE ALARMS FOR YOUR INVESTMENT PROPERTY
Your property manager will organise this for you. For as little as $99 a year, a compliance company will ensure your alarms are working, up to date and complaint. Read more about it here. In short, every time a lease is signed, your smoke alarms need to be certified. So if you have 6 month leases, that's every 6 months. But also you need a certain number of warnings, and they need to be a certain age too.
The smoke alarm laws have recently changed, and they are changing again in a few years. It's one of those things that legal legislation that you can't be avoided. When you think about it, tphe $99 is a bargain. Your investment property may need more alarms; the smoke alarm compliance company will add more for no additional fee. You may have a signal that's out of date. They will replace it for no additional charge. When an alarm becomes faulty, they will return it for no additional fee. So there you go as property investors. This is one of the first-year costs you won't be able to avoid.
4. WATER EFFICIENCY
Getting your investment property certified as water-efficient will allow you to charge excess water to your tenant. This costs as little as $100 to get it approved if nothing needs to be done. But if you need new fittings in any way, these will charge more for the parts and the time for the plumber to install them. Any property investor would be nuts not to get this done and not be able to charge the excess water to the tenants. You will get this back tenfold, with the ability to charge any excess water the tenant uses.
We've had landlords in the past who did not get this done then be hit with substantial water bills. They can't go on a charge.
Once certified, it's also essential you ensure your property manager documents in the tenant's lease that they will be responsible for the excess water. If this is not documented in the contract, you can't charge for it either.
Lastly, once this is set up, its best to have the water bill addressed straight to the property manager. This will allow them to get the bill quickly and invoice the tenant for the excess water. Once this is done, the tenant then has 30 days to pay that invoice.
5. GAS SAFETY CERTIFICATE
If you have hot gas water, stove, or even a gas heater, this too will need to be certified through the right person & can usually be done at the same time as the water efficiency certificate. Remember, all these costs are a tax deduction, so ensure you are tracking these costs so you can claim it all back at the end of the financial year.
6. CONSIDER A MINI MAKEOVER
Depending on the condition of your investment property, consider a fresh lick of paint and possible new hard wearing carpet. Even look at the condition of your kitchen appliances, they might be at end age where they are due to being replaced, which will all contribute to maximising your rental return. New devices come with warranties, too, instead of having to maintain something old. Also, consider the gardens like a new load of mulch or giving the plants a bit of prune. It all helps.
7. TAX DEPRECIATION REPORT
You want to maximise your tax return, and a quantity surveyor can create a report that will allow you to develop yearly deductions. So, is investment property tax deductible? Yes, it is! You can get a Tax Depreciation Report done using this link. In short, the walls, carpets, appliances, cupboards, are all worth a particular value right now. In 12 months they will be worthless and worth even less in 5 years. All this depreciation can be written off in tax, and it sure can add up. It's one of those things where some people think yikes this report is going to cost me $600, but it's essential to look at it the other way and realise it will say you consider more than that on tax deductions over time. You'll be glad you did it.
8. SPEAK WITH YOUR ACCOUNTANT
You need to ensure your finances are structured to minimise the tax you pay. You must discuss any potential tax implications with your accountant. I got caught once where I rented out one of my properties for $800 a week that I had previously lived in and had a small loan on. It turned out that the interest on that loan would not be written off, so the ATO saw the $800 a week as additional income, and I got hit with a huge unexpected tax bit. No ski trip for me that year.
9. OWN A POOL?
You'll need an up to date Pool Safely Certificate. You can check this on the QBCC site https://www.qbcc.qld.gov.au. In addition to this, you need to consider who will look after the pool. Technically you can request that the tenant does, but the truth is few do. It's fair enough, too, as balancing chemicals can be a bit tricky, and the pool can quickly go green.
What's very common is to build into the rent that the owner will have the pool checked every 4 weeks by a pool professional, which usually costs around $60 each month. Then on top of that, a decision needs to be made who will pay for the chemicals. It's widespread to ask that the tenant pays for these, but this can also become a bit complicated, so the most natural thing is to build the cost of chemicals into the weekly rent too.
10. INSURANCES
It's one of those things you hope you will never need, but if you do, you'll be glad you have it. You need to consider insuring the building in case it burns down or gets flooded, but you also need to consider landlord insurance a tenant damages the property or leaves without paying rent or has a dog rip out the carpet. Landlord insurance is not essential, but if you do choose to invest in it, you need to be careful who you get landlords insurance from as they aren't all the same; many companies don't cover everything. The one best we know of is Terri Scheer. You can get a 10% discount by getting both here.
11. ENSURING THE PROPERTY IS VERY CLEAN FOR THE NEW TENANT
It's best to make sure the property is as clean as possible. The best way to do this is with a fresh bond. It simply means they need to return the property when they move out just as fresh. They can do this themselves, OR they can get a bond clean too. It's also best to wait and get this done only a few days before the tenant moving in. Depending on the size and how dirty the property is, the cost will be around $500 but can be more.
12. GARDEN CARE
The legislation states that a tenant needs to keep the garden clean and tidy. This is a real grey area; it's common for tenants to leave the garden then race around just before a routine inspection. It's a challenge for property managers to ensure edges are done, and weeds are removed. Keep in mind that your gardens have a real value to the property, and you need to ensure that asset is protected. An alternative is to build garden maintenance into the rent too. We are doing this more and more. Tenants love it, and it's ensuring the value of the property is being protected. Usually, we get a quote from our local lawn guy and then build that price into the rent too.
So there you have it, a compact guide to preparing your property for tenants and a bit of to-do list to prepare your property for renters purposes. While you may find this a bit daunting, the good news is if you wanted to, you could choose to do none of this yourself and simply ask your property manager to take care of all of it. I'm not sure if a good property manager would, but all this does all good property managers for happy tenants.
If you have any questions about preparing your property for rent, or if you need any investment property advice for tenants, please get in touch. We, Sunshine Coast Queensland property management, are happy to help.
OTHER ARTICLES THAT YOU MAY FIND HELPFUL ARE:
12 Things to Look for Hiring a Best Property Managers Sunshine Coast in Australia
10 Things Asset Agents Does Differently To Other Property Managers on the Sunshine Coast