What do I do if my rental property is vacant? If you are a landlord and your property has been vacant here at the top 10 things you should do:
Open the property 3 times a week.
Have the property professionally photographed.
Get a floor plan done.
Advertise on social media.
Allow tenants to apply prior to viewing.
Add some small improvements, like paint, fans or new carpet.
Reduce the rent.
Get a better property manager
Three weeks ago I had two landlords come to me to ask just that. "What do I do if my rental property is vacant?" Surprisingly both landlords' investment properties had been vacant for around 12 weeks.  They wanted to know how the rental market has been because both had investment properties on the Sunshine Coast. I was shocked to hear that.  Both rented for around $500 a week,  so both landlords had lost around $6,000 in revenue each, because their investment properties were vacant. Vacant for fair too long.
These landlords had been told by their property managers that the rental market had been slow and they had hoped it would pick up soon. I should mention that both these properties were very different to each other and in very different areas of the Sunshine Coast & had different property managers. At the same time we had been super busy tenanting rental properties and getting lots of tenant enquiries. These landlords had also been told their rent was too high and really needed to be reduced.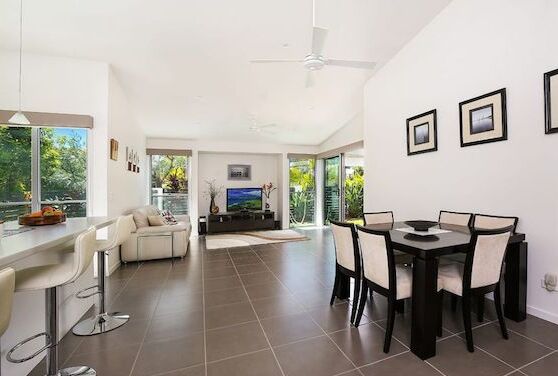 Unfortunately this is fairly common. While these are two investors that both came to me just last week, I see this very often. Put simply investors are being ripped off by thousands of dollars because property managers are misleading them on what needs to happen to get the rental property tenanted.
So how long should an investment property sit vacant for? Well the real answer is. Never. If it's empty you need to be concerned, very concerned. It seems like common sense doesn't it. At a $500 a week loss, why would any investor be OK with their property losing that amount of money. It's like watching the stock market in free fall.
Last week I secured a new management. The tenants were breaking lease. The landlords were really worried it may take some time to find and approve a quality tenant.  I increased the rent by an additional $10 and in less than 7 days had multiple quality applications, a tenant approved, the property leased.
Earlier this year similar thing. A landlord had been Air B&Bing the property but decided it was too much work for not enough return. I felt we could rent it for around $625PW. The landlord seemed a bit dubious at that level and started to take about options if it was empty for 4 weeks. But within 7 days I had shown many tenants, with multiple applications and a tenant secured at $625 PW.
WHAT DO I DO IF MY RENTAL PROPERTY IS VACANT?
First try and avoid this. The first thing is to start to advertise the rental property in enough time to show tenants and get an approval before the current tenants vacate date. It sounds so simple doesn't it. Unfortunately many property managers are so busy, they don't forward think the timing and what possible adjustments need to be done to ensure that happens.
Property managers, should:
Open the property 3 times a week.
Have the property professionally photographed.
Have a floor plan.
Upgrade the ad on realestate.com.au.
Advertise on social media.
Allow tenants to apply prior to viewing
Reduce the rent.
About 2 weeks prior to the current tenants vacate date if they have done all of the above. Then they need to look at adjusting the rent further. You can read more about if your property manager is doing a good job here.
WHY ADJUSTING THE RENT IS THE LAST THING YOU WANT TO DO
I assume all landlords have bought a investment property to build wealth and part of that is maximising your return. So before you reduce the rent by $30 a week to place a tenant you need to ensure all other options have been explored. I mentioned it above but it's a shock how many properties I see that are advertised with poor photos, no video, no floor plan and no open homes. Do all these things first before you reduce the rent. You also need to advertise on social media and have an ad upgrade on realestate.com.au. Until you do all these things you really have no idea if it's a marketing issue or a price issue, do you?

WHEN SHOULD YOU REDUCE THE RENT?
I've met owners that just refuse to reduce the rent and instead prefer the property to sit vacant. Doesn't make too much sense really. Just do the maths. $500 a week over 4 weeks is $2,000 a landlord has lost if the rental property is vacant. But in the same time if the rent was adjusted to $480 PW. Over a 12 months lease the landlord would have lost only $1,040 over 12 months instead of $2,000 over 4 weeks. You could even do a 6 month lease at $480 and then another 6 month lease at $490. Slowly bring it back to where it was.
THE TRUE COST OF HOW MUCH A LANDLORD IS LOSING WHEN A PROPERTY IS VACANT
[table "1" not found /]
WHY CAN ASSET AGENTS PLACE TENANTS FAST WHEN OTHERS CAN'T
So you might be wondering what happened to the two vacant rental properties I mentioned at the start that had been siting empty for around 12 weeks. Well I tenanted both of them and both within around 2 weeks. So how did I do that when other property managers couldn't? I suppose we do have a bit of a process, I have mentioned a lot of it above like quality photography, colour floor plan, ad upgrade, open homes, social media. But we also do a few other things.
For example when a tenant enquires we get back to them. If they call we return it. Sounds basic but the number of tenants I meet that tell me property managers just don't get back to them is alarming. We also let tenants apply prior to viewing the rental property. Basically we feel we do everything we possibly can to find and place a quality tenant fast.
With one of those rental properties that sat vacant for 12 weeks. The previous property manager had said the market is slow. So the landlords were surprised and delighted when the first open home we had 5 groups, then 5 at the next and 7 at the next.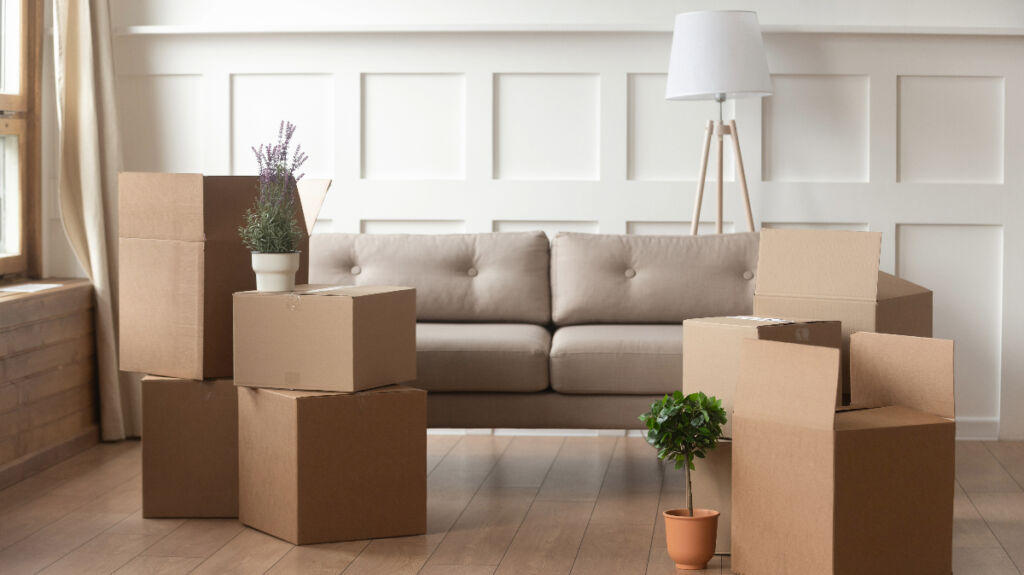 SHOULD YOU CHANGE PROPERTY MANAGERS IF YOUR CURRENT PROPERTY MANAGER CAN'T FIND A TENANT?
I suppose in short. Yes. Or at the very least speak with some other property managers to see what they can do about your vacant rental property. Of course in an attempt to secure new business it's common for a property manager to over promise to win business, so you need to keep that in mind too.
What I can promise you, is if you have a rental property on the Sunshine Coast Qld that is vacant and you want a tenant we will work harder than anyone else to find you one. A quality one too.
WHAT CAN YOU DO TO MAKE YOUR RENTAL PROPERTY MORE APPEALING SO IT DOES NOT SIT VACANT?
Here are 5 things you can do fairly costs effectively to make your vacant rental property more appealing:
Repaint
New carpet
Fans in all rooms
Fly screen
Air con
WHAT DO I DO IF MY RENTAL PROPERTY IS VACANT?
OK. Did you also look at income school? Do you have an understanding of their process? And how many hours do you feel would be required to train me with this one post?