You might be wondering what is the Number 1 challenge tenants and landlords both face? It's not paying the rent on time, or keeping the home tidy or choosing the wrong tenant. What it is will probably surprise you.
Ready?
It's choosing the wrong cleaner. What? Choosing the wrong cleaner. How could that possibly be?
You'd think choosing a cleaner should be easy, especially with so many cleaners available. You just need to jump onto Gumtree, Google or Facebook they are everywhere. Many even offering a bond back guarantee or we will come back guarantee. Unfortunately it's just not that simple. In fact it's a mine field with some many very basic things most cleaners simply get wrong.
Here's the thing. Many cleaners advertise they are bond cleaners when they aren't bond cleaners. Or are bond cleaners, just not very good ones.  The problem for a tenant or landlord is it's almost impossible for you to know. I have so many horror stories, I've just lost count. But in this article I hope to give you some behind the scene secrets that I hope will help you with choosing the right cleaner whom is in fact a good bond cleaner.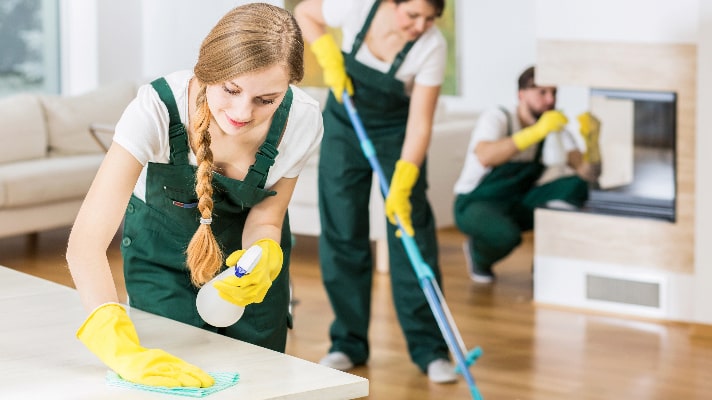 CLEANERS WHO GUARANTEE THEY WILL COME BACK
Sounds fair. If you are not happy or your property manager or landlord is not happy they will come back and clean what got missed. So what more could you ask for, sounds perfect & safe. The thing is I have seen first hand issues with this.
They come back and still do not do the clean properly. I constantly see this. We give them a list of everything that's been missed. They come back and usually back at the property for a very small time and they only complete a few of the many things they have missed. So what are your options? Get them back a 3rd time of course. But I've learnt that if they can't clean something the first time, or second time they can't do it a 3rd or 4th time either. You see there are varying degrees of clean. You can wipe out an oven, even use oven cleaner, but to bond clean an oven takes 2 hours. Same with sliding door tracks, you can write these out, or you can spend 30 minutes getting into the corners and cleaning out all the gunk.
They can come back but not soon enough. Most of the time when a tenant vacates the new tenant is moving in soon after. This means there is very little time for a cleaner to come back. They really need to come back immediately or the next morning at the latest. But most cleaners are booked solid with little room to return.
What we ask them to come back to clean is not in their scope. Often we will send a list of say 5 things to find the bond cleaner will explain 3 of the items as not in their scope of cleaning so they did not clean them in the first place and will not return to clean them.
Wants proof. We've had a cleaner want to see the entry condition report, the exit condition report and then based on those and the photos they planned to decide if they would return or not. As mentioned above it's a race to get the property cleaned prior to the next tenant moving in so digging up and sending information like this just creates additional delays.
Just not returning at all. Recently we had a tenant pay $500 for a bond clean. It was obvious this cleaner hardly cleaned anything and the neighbour even confirmed they were at the property for a short time. When we asked them to come back, they just chose to not answer the phone, reply to any texts, emails or phone messages. We tried and the tenant tried for a few days & they just ignored us. We then had to get a second bond cleaner to do a rush job at $800.
So there you go. If you engage a cleaner who says they will come back. Clarify, how fast can they come back. Will they really come back, what may they not clean and how can you be guaranteed they will in fact come back. So a good plan would be a clean on Thursday, property manager inspects on Friday morning and the cleaner is back Friday afternoon. If the cleaner is unavailable to come back until Monday or Tuesday it's too long to wait and their promise to return is useless.
CLEANERS WHO GUARANTEE YOUR BOND BACK
It's a bold claim you need to be very careful of. How can a cleaner promise your bond back when other factors maybe at play like maybe you've damage a wall, or window or maybe you have rental arrears. Certainly at the very least you want to understand the fine print of how can they make such a claim and what would the process be if the landlord or property manager plans to make a claim for the bond. Of course a claim like this would include a return visit but refer to the above as many issues are the same like how fast can they come. back.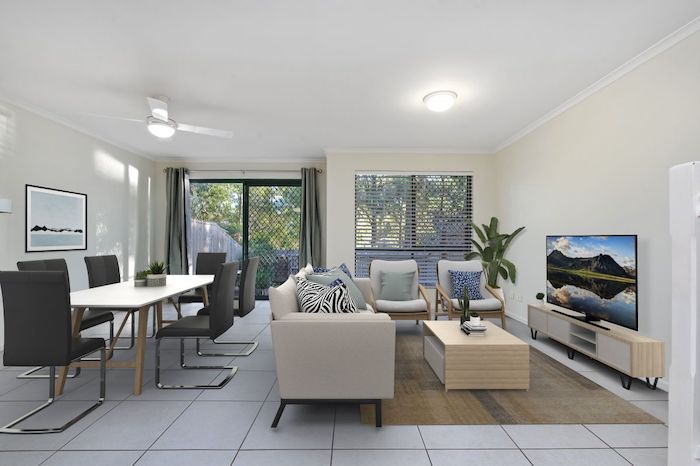 NUMBER OF CLEANERS WORKING ON THE CLEAN
While it's possible and a cleaner we use does work by himself. Bond cleaning takes a lot of time. It's odd to be able to correctly clean a house in 1 day with 1 person, there is just too much to do. So be wary of a bond licenser who plans to do it all on their own and certainly if they claim it would take them 3 to 4 hours.
WHAT TO PAY FOR A BOND CLEANER
We all do it. If we can get a cheaper price for the same thing why not. Some cleaners will give you a low quote to secure your business, but here is the big pit fall. A low price equates to a low quality fast clean, which will put you on the hook for issues at the exit and a possible bond claim. Good bond cleaners usually charge at least $660, but as much as $1,200. I recently had a bond cleaner charge $800 and afterwards I still had to spend an hour cleaning all the power points and light switches and the walls still were not that clean. So if a cleaner wants to charge you under these amounts you need to really assume they will not do a good enough job.
TEST THEM WITH QUESTIONS
I have done enough ovens now to know it takes me around 2 hours. So ask the cleaner how many hours would they need for the oven. If it's 30 minutes or less you need to be concerned. Ask them what is their process for cleaning the oven. If they do not mention they will take out all the side racks, racks, & trays then they will not clean the oven correctly. If they will not lower the element they will not clean the oven correctly.
Ask them how many cleaners will be at the property and for how long.
Ask them what is their process with fly screens, tracks, windows, air con vents.
AVAILABILITY
The bond cleaners we use are usually booked solid for about a week. If you have a cleaner that's free tomorrow. Be concerned about that too. A booked out bond cleaner is often a good bond cleaner. Which also brings me to suggesting do not leave this to the last minute. Book a quality bond cleaner way in advance.
RELIABILITY
To many times I have tenants called me in a fury because the cleaner they had organise now can't do it and they usually find out the morning they are supposed to arrive. So a few days leading up confirm they are still coming. Confirm a time and then do the same the night before.
PAYMENT
Most bond cleaners demand you pay them up front on the day after the clean. I realise they've done the job and now want to be paid, plus you are moving so how can they find you again. But if they have made some type of return promise you need to consider not paying them in full until your landlord or property manager has given the all clear. You may struggle to find a cleaner who will accept a part payment agreement but I recommend you at least try.
AGENCY RECOMMENDATIONS
As your property manager or agency do they have any bond cleaners they recommend. I know we do. We have 2 we recommend. Yep only 2. That's because we have tried many others and they just have not been up to scratch or reliable enough. I was recently asked do we have recommended cleaners we can guarantee. What the tenants was asking is if they used a cleaner we recommended would we guarantee their bond back in full, that's a promise not property manager can make & would be foolish to do so. What we can do is recommend cleaners we have had good success with in the past, but it's no bond back guarantee.
A Bond Cleaner we currently recommend is Deb & Dave from Oceans Deep Cleaning on 0430 059 653.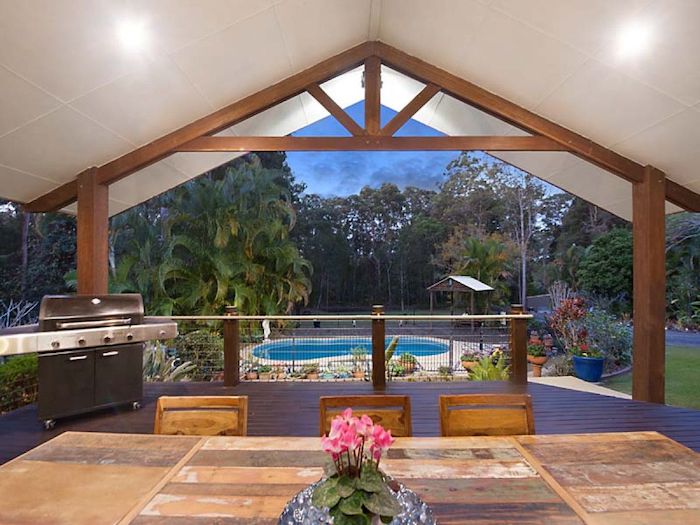 WHAT IS OUTSIDE BOND CLEANERS SCOPE
Keep in mind a tenant is responsible for the entire property being driveways, external windows, pathways, gardens, lawns. So check to see what your bond cleaner will not do. For example they may not clean fly screens or the outside of windows, gutters, eaves and driveways. They may not take off power point and light switch covers, they might not sugar soap walls.
WHAT EVEN BOND CLEANERS MISS
I have a big list of what bond cleaners miss, which I see on a weekly basis. But the very basics are ovens, fans, window and door tracks, fly screens and air con vents. Well when I say miss. They don't miss them. They clean them just not very well.
CONCLUSION
Having a rental property cleaned when you vacate is all part of the rental process, please take this seriously and make time to investing your options for choosing a bond cleaner that will do the right job, and the right thing to look after you. You may even want to direct them to some of my other articles they can use as a guide.
YOU MAY ALSO BE INTERESTED IN:
The Ultimate Guide to Bond Cleaning a Rental Property in Qld Australia