So, should you be selling your investment property while it is still tenanted? The short answer is no, if you can avoid it.
I realise that's not what you wanted to hear from me. The good news, though, is that I don't mean you cannot sell it while tenanted. If you absolutely have no choice but to sell it tenanted you still can. It just may cost you money and time to do so. 
One of the only advantages of selling your investment property with a tenant in place is that you will continue to enjoy receiving your weekly rental income, while the property is actively on the market. So say your house is on the market for over 8 weeks at $500 per week. You'd be earning $4,000 in rental income while you're waiting for the property to sell. That's obviously very nice.

But this comes with its challenges, which you might not realise. Here are six difficulties that I know of right off the bat.
LESS BUYERS
The number of potential buyers of your property, or your buyer pool, has just dramatically shrunk. Your buyer market now consists only of either property investors or a very rare buyer that is so in love with your property they will wait for the tenant to vacate. Even many buyers who may want to do this cannot afford to own a home that they are not able to live in immediately.
So who is missing from the list? Regular home owners who are either first time home buyers or those who are looking at finding a more suitable home for their lifestyle. You also cut out renters who want to transition to home owners. They will most likely need to move right into the home they buy as it would be very unlikely their lease would line up with the property's current tenants. These types of buyers want to buy your current investment property because they have fallen in love with it, want to make it their home, and they often will pay a little more for it than an investor. For investors, it's all mathematical and more than anything else they just want a bargain.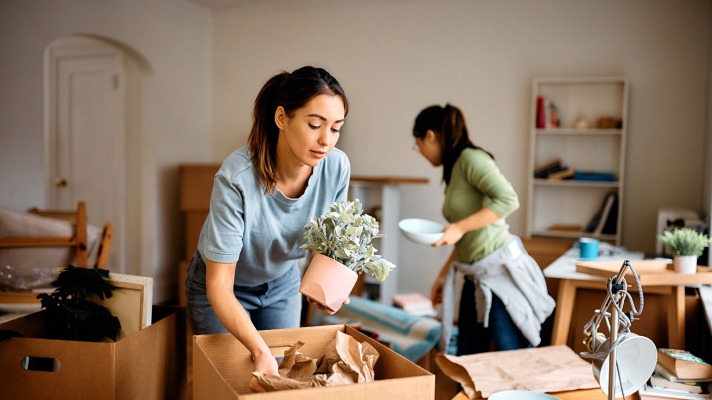 PROTECTED BY THE LEASE
Getting your tenant out will be almost impossible if they don't want to leave when you selling your investment property. When a tenant is in a lease they are protected by that lease by law. The lease is a written contract. If you sell the property in September and the tenants' lease expires in March. The tenant can legally stay until March. You absolutely cannot demand that they leave any sooner. You should also make it clear and give plenty of notice that when the lease does expire there won't be the option to renew it, as you will no longer own the property. And you are allowed to ask them to leave with notice and you can even sweeten the deal by giving them large amounts of money to encourage them to leave and to help them find a new rental. However, if they are unable or unwilling to move you are ultimately at their mercy.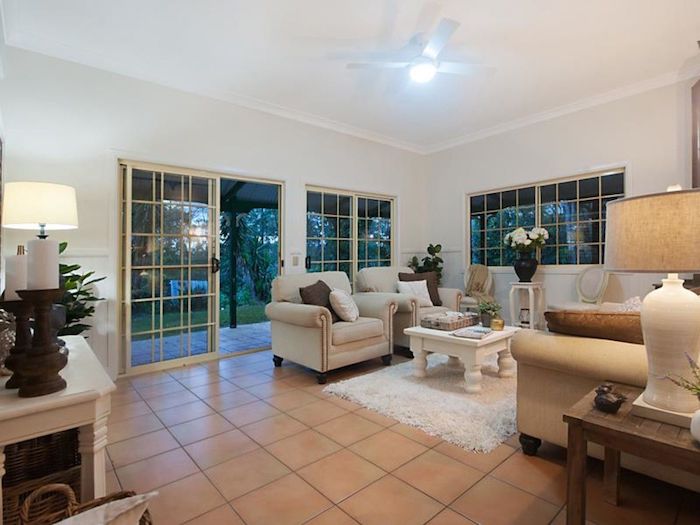 LIMITED ACCESS
With a tenant in place, access to the property is very limited. Legally, we can only show buyers a home inhabited by a tenant with 24 hours notice to the tenant. And as a private inspection with only the potential buyer. That's right, there is no option for hosting open homes. We can only do open homes if the tenant agrees to allowing us to have one. Our experience is often that the tenant will agree to allow a couple open homes at first, when the property is first listed. Then if the property has not sold and you want to continue having open homes, they are tired of having people in their house and will refuse to continue allowing more open homes to take place. They have every right to rescind their permission at any time.

PHOTOGRAPHY
We can't legally photograph tenants furniture unless they give us written permission. But even if they do often tenanted furniture is not as glamorous as an owners'. You can read more about this on the RTA site here.
PRESENTATION
Tenants have little interest presenting their property how an owner would. Presentation is a huge part of a successful sale. People that pay the most buy emotionally and pay more when they do, presentation help with this. 
NET COST
How much money will you lose? Poor property presentation, only being able to sell to an investor or a home owner that will wait for the lease to end, limited access. All this comes at a cost. On a home of around $500,000 my estimate is you will sell for around $20,000 less than if the property was vacant. Yes $20,000. Compare that to the $4,000 rental income you will make over the 8 week campaign if you keep the tenant in place. 
As you can see while selling with a tenant in place is possible and happens all the time. You need to consider all of the above and what your options are. 
SO WHAT ARE YOUR OPTIONS?
SELL WITH THE TENANT IN PLACE
Not all tenants are bad and when I say bad I mean poor presentation and limited access. We explain to tenants if they can help with presentation and allow a 30 minute open home every Saturday. It will help speed the sale up and we will be out of their hair, faster. So yes you can still sell with the tenant in place. 
For us step one is to meet the tenants. See if they will cooperate or not & if they will cooperate,  then yeah let's do it with tenants in place. Sometimes the tenants are lovely but they are just super messy people, which is fine if that's how they choose to live. And if this is the case selling with them in place is still possible but really challenging.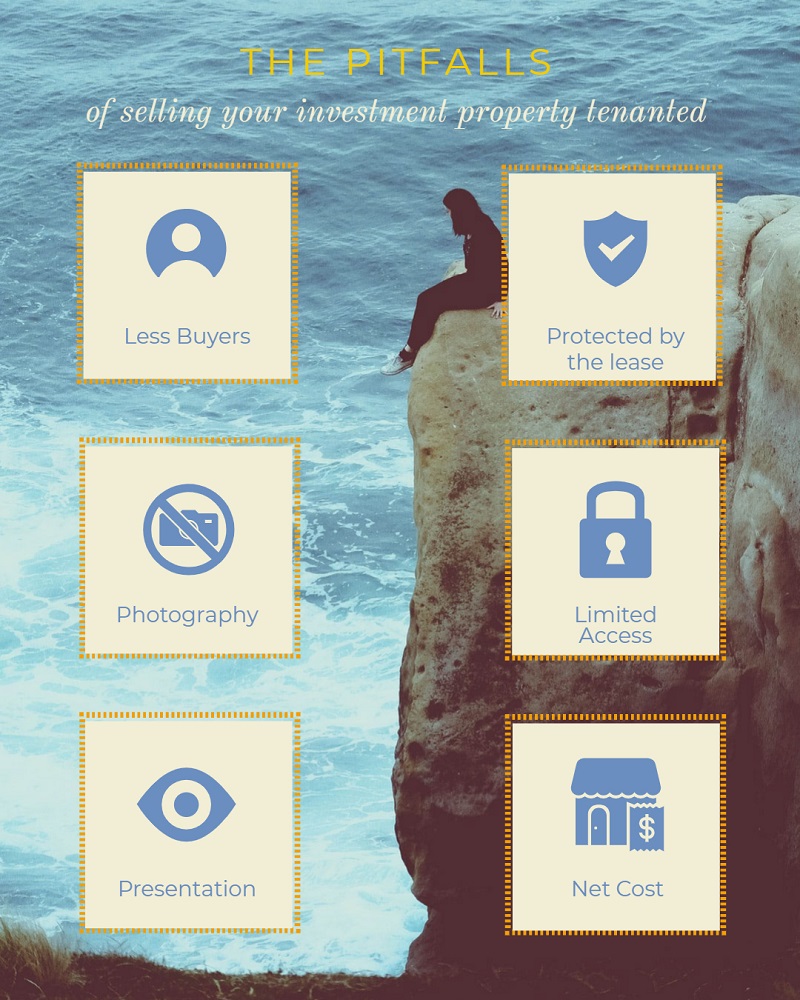 We've had delightful tenants that present the home like a show home to super hostile tenants that refuse to clean up or leave when we show buyers and have big aggressive dogs out the back ready to eat us all. So meeting the tenants and understand who they are, really needs to be considered first, so a plan can be made.
If you've decided to sell with a tenant in place doing this close to when the lease expires works best as you still have a chance to sell to a home owner.
You can read more about this on the RTA's web site here.
If a tenant has signed a lease and you put the property to market within 8 weeks. The tenants can walk. Yep just give notice and go. So if you are super keen to sell with the tenant in place ensure it's after week 8 of them signing a lease. 
Other legalities is that the tenant needs to be issue with a notice of intention to sell . Which you can access here.
SELL THE PROPERTY WITH NO TENANT
First when does the lease expire? You need to give the tenants 8 weeks notice to leave. Even if the lease expires in 2 weeks you need to give them 8 weeks notice. As the vacate date approaches you can be doing various things to prepare for the sale, the gardens can be done, the house can have an external wash, even things like the floor plan, copy writing can be prepared, just leaving the photography to do after the tenants have gone. Once they are out of the property photography can be done and the property can be launched onto the market fast.  Access is now easy, buyers can view 7 days a week. Buyers can see the entire property at its best and ideally you'll have a sale in a short time at the highest price possible. 
WHAT IF YOU REALLY NEED THE WEEKLY RENT FOR THE MORTGAGE?
You can either speak with your bank and see if they can assist. Or yes you'll need to sell with the tenant in place and brace to sell for less and prepare for it to take longer.
We are property managers on the Sunshine Coast, managing investment properties from Caloundra to Noosa and into the hinterland. Including Buderim, Mooloolaba and many other areas too.