THE ULTIMATE GUIDE TO ENSURING YOU SECURE THE BEST PROPERTY MANAGER ON THE SUNSHINE COAST QLD
1. FEES OF THE BEST PROPERTY MANAGERS SUNSHINE COAST
Every new landlord I speak with first thing they ask me. "What are your fees." Sure, you need to know the property managers fees, and they need to be clear about them too. I recently found an agency on the Sunshine Coast that charges 1 week rent to terminate their agreement, a yearly statement fee, and maintenance fees on top of all their other expenses. While fees do have some type of importance I have been a property manager now long enough to realise that fees are not as important as property investors think. A saving on fees can quickly be gobbled up with so many other small issues.
What are the most common fees a property investor will pay to have their investment property looked after by a property manager?
PROPERTY MANAGEMENT FEE
This is usually a percentage of the rental income. It can range from 4% to 12%. When comparing property management fees you need to also confirm if they are quoting  you GST.  A property manager might quote you 8% when in fact their fee is 8.8% inc GST.
FIXED MONTHLY FEE
Years ago most property managers charged a small monthly fee for postage. This has now changed. Most property managers still charge a small fixed monthly fee, but it's now called a technology fee. It's a small amount of money to assist with the huge cost that's now needed to be invested into technology to run a property management business.
LETTING FEE
This is the fee to cover the cost to find a tenant. It's usually 1 week's rent plus GST. With rents increasing this now might seems expensive. What property investors need to consider is the best property managers on the Sunshine Coast will spend a considerable amount of time checking rental references to get the very best tenant. So this fee is usually for handling enquiries, showing the property, processing applications, preparing the entry condition report, preparing the lease, lodging the bond. There is a lot of running around to do.
LEASE RENEWAL FEE
Renewing a lease takes time. The best property managers will review the rental market, get instructions from the owner, offer the tenant a new lease, chase the tenant up, get the lease signed, get a bond top up, etc. A lease renewal fee is usually 1/2 week's rent plus GST.
QCAT FEES
Most property managers charge for their time to attend a QCat hearing. To do this properly preparing is very time consuming. Which is usually charged at an hourly rate. Lucky for Asset Agents we rarely need to attend QCat, but when we do it's extremely time consuming.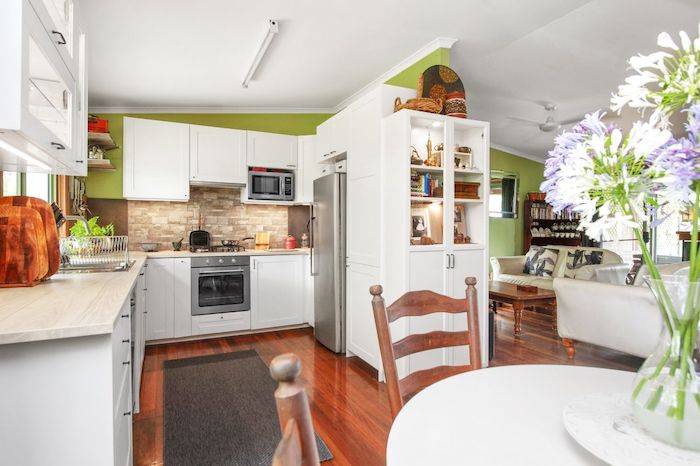 MARKETING
The best property managers on the Sunshine Coast will do a good just marketing an investment property. Advertising on realestate.com.au with the largest ad is around $150.
PHOTOGRAPHY
The best property managers now recommend professional photography. This is usually around $200. These images can be used for up to 5 to 7 years before the need to be re done again. They will make a big difference  to level of enquiry and the quality of the tenants.
TITLE SEARCH
Around $23 and often is needed to confirm you are the owner of the investment property.
END OF FINANCIAL YEAR STATEMENT
Some property managers will charge an annual fee to process your end of your financial statement.
TERMINATION FEE
Some property managers will charge a fee if you want to terminate their services, which is often 1 weeks rent plus GST.
The above are the most common fees a landlord should expect to pay a property manager. The fee most landlords are interested to know about is the Property Management fee, but when comparing fees it's important to get a list of the property managers total fees. Most property managers on the Sunshine Coast charge around 8.8% inc GST. To give you an idea if a property is rented for $500 a week the property management fee would be $2,288 a year.
So does the best fees make a property manager the best property managers on the Sunshine Coast? Many would think so, which is a false economy.
2. RETURN ON INVESTMENT: BEST PROPERTY MANAGERS SUNSHINE COAST
When a property investor is looking for the best property managers on the Sunshine Coast they need to ask them "How will you maximise my return on investment." It's a question I never get asked. For me, this is what property management is all about. Helping investors maximise their return on their investment. If I can get a property investor an extra $100 a week in rental income which is an extra $5,200 a year, my property management fee becomes insignificant. If you are thinking an extra $100 per week rental income might not be possible then even an extra $50 a week, will get you an extra $2,100 more.
The best property managers on the Sunshine Coast will focus on increasing your ROI through multiple channels.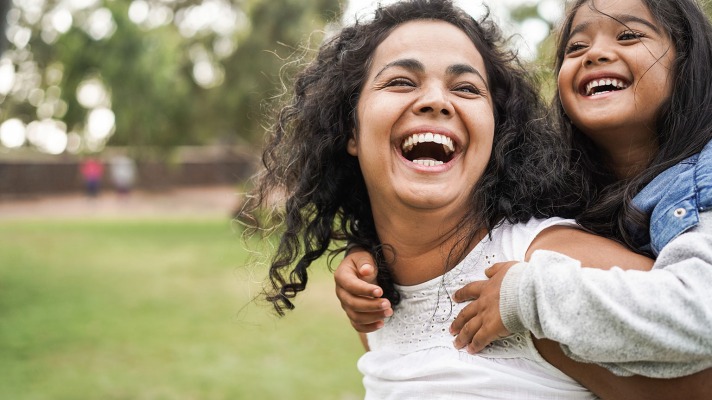 GETTING THE MOST RENTAL INCOME
Right now on the Sunshine Coast Qld the rental market is very active. Rental properties are in high demand. Even so, I am still seeing property managers advertising investment properties below what they could now get in the current market. This is a really common example of what many property managers do that are not the best property managers on the  Sunshine Coast. The best property managers review the market and advertise slightly higher than market to see if that additional rental income is possible.
PROPERTIES NOT BEING VACANT
At the time of writing, investment properties on the Sunshine Coast are being tenanted fairly fast. Over the years I have seen property managers not really be too fussed if a property has sat empty for 1, 2 or even 6 weeks. The best property managers on the Sunshine Coast would not let this happen. They are tuned into understanding that loss of rental income due to an empty property has a massive impact on the landlords return on investment. At $500 per week rent, if an investment property is empty for just 2 weeks the landlord has just lost $1,000 income. or $2,000 if it's empty for a month. This is still surprisingly common. A few years back now I met 2 landlords who both had had their investment properties empty for 12 weeks. Both their property managers had said the market was just a little slow. With both those properties, I put the rent up & had quality tenants within a week. Both had lost a staggering $6,000 in income before they thought of contacting another property manager.
RENTAL INCREASES WITH LEASES ARE DUE
The most common thing I see when a property investor moves their investment property to us is it's under rented. This usually happens because over a few years the property manager has not increased the rent to the market value. Instead they have just increased the rent by $5 or $10 a week. The best property managers will handle this differently. They will research comparable rentals and based on what they find increase the rent to the current market rent. When we do this sometimes the increases are fairly substantial. What's interesting is usually the tenants pay the increase and stay. If they don't we then just move towards placing a quality tenant that is prepared to pay the increase. After a few years of regular increases every landlord I know is happy they have done this. Especially if the investment property becomes cash flow positive.
QUALITY TENANTS
The second most common thing I see when we take over a management is the low quality of tenant. Often I find the home is dirty, or very messy. Some times they are late with their rent. The best property managers will invest considerable time carefully going over the tenants selection process. Over the years I have seen many property managers just place any tenant because they liked them and wanted the vacant property off their list so they could get on with the day. The best property managers will really look hard into each rental application and look for any type of red flag. A quality tenant makes a huge difference to how well the property will be looked after and its performance over the next few years .
Above is just 4 examples. There are a lot of other things the best property managers do for their landlords to maximise return on investment. The above 4 seems like such common sense so it's a surprise to me how many property manager just don't do this.
LONG TERM GOALS AS A PROPERTY INVESTOR
I assume you bought an investment property to build wealth. Property investing is long term. If you project out what your financial position will be in 10, 15 or even 20 years. It can be ugly impacted by engaging the best property managers on the Sunshine Coast. With regular rental increased you want to get to a position where your property is cash flow positive. This will also assist with the value of the property. Along with the property being well cared for and regular maintenance. Property investors usually want to benefit from capital gains so they can structure their finances to them be ask to purchase another investment property. Best property managers in Sunshine Coast will be able to help make this happen faster.
3. CLIENT REVIEWS
I find it fairly hard to have tenants and landlords to write us reviews. So I am extremely grateful when they do.  Search online for the property manager you are looking to engage. See how many Google reviews they have, what people have said and what rather star rating is. Some people just give us a star rating, while other write about their experience. Of course. yes we even have some 1 star reviews. Which is fine too. We can't keep everyone happy. You can see our current Google reviews here.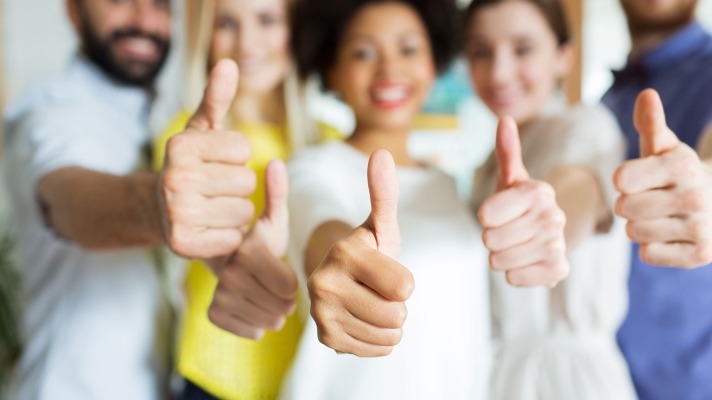 The best property managers on the Sunshine Coast will have good online reviews, so ask them where can you find theirs ands see what people have to say.
4. ADVICE
The best property managers will be more than happy to give any property investor advice. Property management advice can range from what is the best suburbs to invest in, to what to do to maximise the rental return on an investment. Lots of property investors have questions about legislation, how to handle rental arrears. If you are looking to engage in a property manager ask them a lot of questions and see how willing they are to take time to answer them all for you, in detail. This can often be a sign of how well they will look after you and also how well they know there job.
5. ONLINE PRESENCE
What is the agency's online presence like? We recently took over a property that another agency could not rent, so I looked online and was surprised to see the photos looked like they were taken with an iPhone. Compared to us who have all our properties professionally photographed. But also what about their website, social media, blogs, etc. We advertise our properties on social media and have 3 people replying to messages. So we ensure everyone gets a response fast. We have a blog for tenants and landlords and advertise on all the major real estate portals too.
You should find that the best property managers on the Sunshine Coast have a great online presence.
6. DO THEY OFFER A GUARANTEE
What happens if you engage a property manager, and you are not happy with there service? What a pain in the ass to have to move again? Well, we offer a 6 month money-back satisfaction guarantee. If a new landlord is not happy with our service in the first 6 months. We refund our property management fee in full. We do this to allow people to try us risk-free, but also because I hope our service is so excellent they don't feel unhappy to be able to action it.
7. COMMUNICATION AND RESPONSIVENESS
How fast is the property manager you are considering using getting back to you? Do they call, SMS, email, or contact you in all these ways. Property management is a crazy busy role, and you need someone who has their finger on the pulse. So you can test this prior by seeing how efficient they are with handling your inquiry to use their service.
If anything, Asset Agents are overstaffed. Right now, we have 4 people working in property management Sunshine Coast, and our rent roll is fairly small compared to many others. We like this because it allows us to offer excellent fast service.
8. INTERACTION WITH PROSPECTIVE TENANTS
A good test is to enquire about a property they have for rent right now and see what it's like? Do they call you back, respond to your email or FB message. Are they helpful, and do they care?
I deal with lots of tenants looking for properties. And most of them talk to me about how I was the only property manager to call them back. Which is nuts, considering that's our job. It's a super busy role. But we have a policy that every tenant enquiry needs to be dealt with. And all calls returned. It's just basic customer service.
I recently tenanted a property that I had no one interested in. But I called a tenant back about another property. And sold her on the idea of this other one I had no interest in. She had seen it online and thought it was too far away. But after attending and falling in love, figured. They would put up with the slightly longer drive.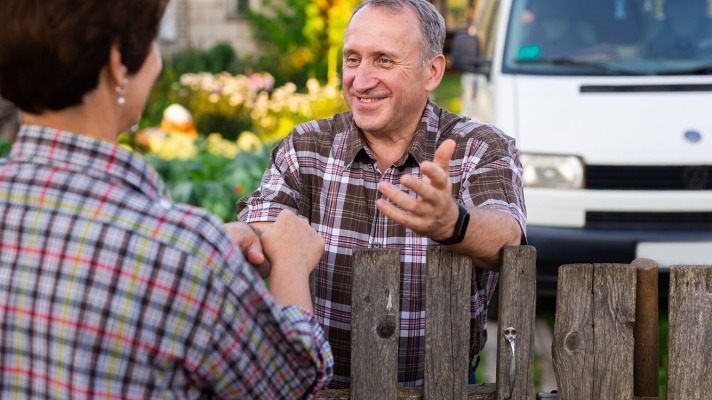 9. GEOGRAPHIC AREA
We provide services as rental best property managers Sunshine Coast Australia. There is no need for an office in the same suburb as your investment property to be able to manage it. At the same time, we manage properties in Caloundra, Peregian Springs, Palmwoods, and every suburb in between.
Coming from Sydney, it's all very close to me. Some agencies won't do that & just because they are in the same suburb as you does not mean their services would be better than ours.
We can access our online property management system from our iPhones and tablets no matter where we are, and I now do a considerable amount of my work "remotely" because of this technology.
10. INDUSTRY KNOWLEDGE
Ask your potential property manager some basic industry questions. They need to know a fair bit about the legislation. Have a few scenarios. "Can you please let me know your process if the tenant is behind in rent". "What do you do if you do a routine inspection. And you don't like what you see". "What will the plan be when the lease is expiring and how soon do you action that". "How often you do need the RTA or attend QCat claims."
I would also ask them to send you the paperwork you would need to sign to engage their services. so you can see how they handle that and what they want you to sign.
11. ACCESS TO THE SYSTEM OF THE BEST PROPERTY MANAGERS SUNSHINE COAST
Will they give you access to their property management system? We do. It creates total transparency between the property manager and the landlord. You can see maintenance, where rent is at, access routine inspections, and more. If an agency is not prepared to give you this access, you need to be concerned.
12. DEDICATED PROPERTY MANAGEMENT DEPARTMENT
We do sales and offer property management Sunshine Coast Australia. A significant difference with us is Kath, my wife. And I work hands-on in property management every single day.
Many agencies offer property management, but the same person that makes sales handles property management too. It's either one or the other. It's different people, which is why we have a dedicate property manager to handle all the mechanics of the business.
You need to use an agency that just does property management or one with a reliable property management division.
ADDITIONAL TRAITS TO LOOK FOR IN A PROPERTY MANAGER
Are you new to real estate? The chances are that you are required to learn a lot more about this business. Especially when you are looking forward to renting your property. If you find that managing your rental property is an overwhelming task. So You might as well consider hiring a property manager for your rental property as assistance. The third-party property management company or a property manager can help in taking away the burden of managing the day-to-day operations at your rental property.
It indeed becomes simpler to manage your entire investment property with the help of a reliable property manager. However, at the same time, you would like to achieve the best results out of the same. This is why you need to hire a reliable, professional property manager to do the task for you.
As such, while hiring the same, you should look out for specific traits that make a good property manager. When you have the right property manager at your hand, you can make the most of the rental property or your investment property.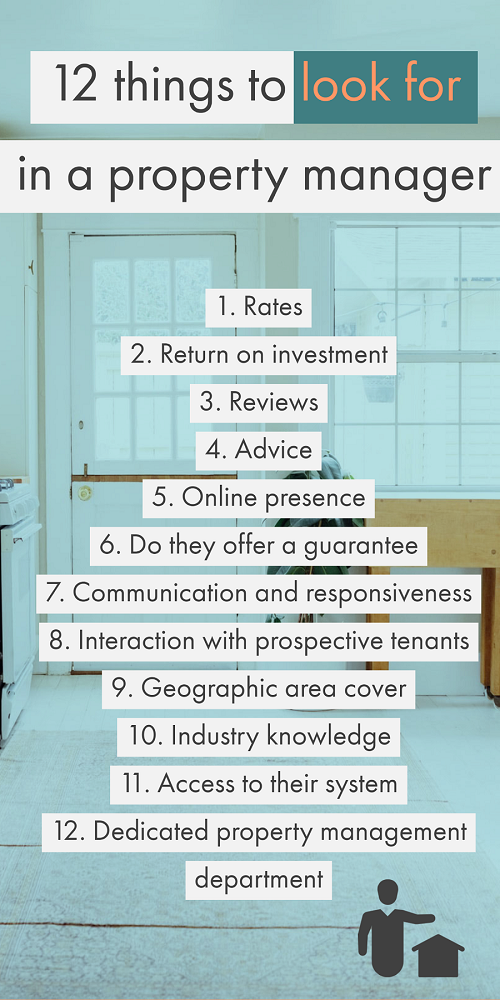 HERE ARE SOME ADDITIONAL TRAITS TO LOOK OUT FOR WHILE HIRING A RENTAL PROPERTY MANAGER:
Trustworthiness: This is a necessary trait to consider. Firstly, you should ask yourself – whether or not you can trust the given individual with your property. Trust is a vital trait that often gets overlooked in any business. However, it is also the foremost trait for you to look at when you hire a property manager.
Experience with the Given Type of Property: The property manager that you are hiring might have relevant industry expertise. However, it is important to ensure that the individual has relevant experience in handling the given type of property as well. This is because commercial or rental properties tend to have varied nuances in comparison to that of the residential properties. Even retail properties will have different issues when compared with that of the offices. When you hire an individual with relevant industry expertise. It adds to the overall value of your property.
Accounting & Financial Acumen: Most of the commercial real estate firms are known to separate the responsibilities of accounting & property management. However, it is only possible when there is a large-scale agency or firm in operation. As an individual, you would like to hire a manager who possesses both financial as well as accounting knowledge. If required, you can consider engaging the assistance of the individual CPA in selecting the individual or firm.
The Tenant Screening Process: When you are renting out your property, tenant screening is a vital step. The property manager that you hire should be capable of handling this task diligently. The best managers out there are capable of screening tenants effectively. They might screen the potential tenants on various grounds. Some possible grounds are their background checks, credit checks, financial stability, and so more. Therefore, it is crucial to find managers who are capable of keeping both the tenants & the landlords content.
Cost of Vacancy & Turnover Rates: Investors out there are known to focus on the PM fee. Instead, you should focus on the overall turnover fee. Therefore, it becomes vital for the property manager to consider these aspects. So he or she should be able to analyse the total cost of vacancy and the turnover rated of the tenants adequately.
Technology Stack: We live in a technology-driven era. As such, more property managers make use of advanced technology to deliver specific services. You should lookout for an individual or company featuring a full stack of specialised services integrated with modern technology. You would like to hire a property manager who is capable of leveraging the data about your property. Using this relevant data, the manager should make precise, as well as proactive recommendations. Moreover, when they integrate on-site technology-backed services, they will protect your investment at the same time.
Local Knowledge: Even after significant advancements in modern technology, some things need implementation behind the computer screen. It is important for the property manager that you hire to possess in-depth knowledge of the local area. By ensuring the same, you can remain stress-free that the manager is capable of hiring the right tenants for your investment property.
Communication Ability: Communication skills are vital in every aspect of life. The property manager that you select should be able to communicate with the potential tenants effectively. With strong communication skills, the manager can convey the message right while delivering the best outcomes for your property.
Ensure the best results for your investment property with assistance from the best property managers Sunshine Coast in Australia. Look out the right traits to make the best-ever selection of professional property managers or a property management company.
I hope this has been helpful. And good luck with your search for the best property managers Sunshine Coast to manage your investment property. If you have any questions, drop me a line I'll be happy to help.