Get your Sunshine Coast investment property managed by one of the coast leading agencies.
Yes ! I want to save $800, I want the "Ultimate Landlord Guide" & the 6 month money back guarantee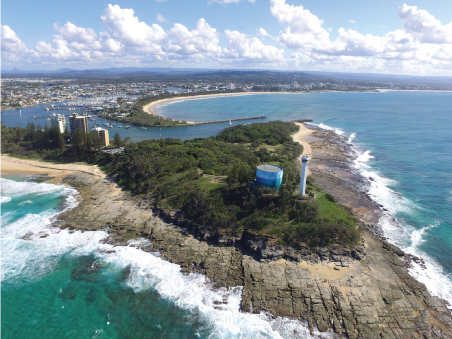 We manage investment properties in most suburbs of the Sunshine Coast including;
Glasshouse Mountains, Beewah, Landsborough, Maleny, Pelican Waters, Golden Beach, Caloundra, Little Mountain, Currimundi, Wurtulla, Meridan Plains, Birtinya, Palmwiew, Glenview, Mooloolah Valley, Warana, Parrearra, Kawana Island, Buddina, Mountain Creek, Sippy Downs, Mooloolaba, Buderim, Palmwoods, Huncnhy, Woombye, Maroochydore, Bli Bli, Nambour, Burnside, Twin Waters, Mount Coolum, Coolum Beach, Yandina, Peregian Springs
What sort of investors are you ?
About to buy an investment
Just bought and need tenant now
Need the home I live in rented
Not happy with my current manager
Have been self managing, but need it done professionally
Yes ! I want to save $800, I want the "Ultimate Landlord Guide" & the 6 month money back guarantee
Testimonials
What some of our happy
clients have to say
With my recent experience with Asset Agents i am quite happy to recommend there great service to rental tenants and there willingness to go that extra mile to take care of thing
My experience with Asset Agents was fantastic. They were very friendly, and dedicated to helping us rent our house out. Every phone call, email and text message was promptly returned and all our questions answered. I highly recommend Asset Agents
I am thrilled with the service I have received from Asset Agents. They are polite, warm, efficient and a wealth of rental real estate knowledge. They found me great tenants so quickly and has managed the process from start to finish. I would not rent my properties with anyone else.
Asset Agents gives service with that personal touch! They have taken care of my property for several years & have had nothing but excellence from there personalised style of management.
Asset Agents are amazing property managers. Friendly, polite and fantastic to deal with. Respects our needs and gets any problem solved with a good solution. Highly recommend them.. Makes renting a pleasure.
As a landlord, I know my property is in reliable hands with Asset Agents. Byron, Kath and the team have been outstanding in their customer service, responsiveness and professional management of our property. From the initial marketing of the home, the weekly owners' statement to the regular, comprehensive inspection reports, I couldn't be happier with Asset Agent's service. If you are looking for a responsive, capable and no-fuss property manager, I recommend giving them a call.
My tenants got a divorce and one moved out. It was awkward because for a time the remaining tenant fell a bit behind in rent. The guys at Asset Agents where firm but fair and helped them get payments back on track so they are now never behind.
I worked in the real estate industry for many years and I can tell you property management is not an easy job. Byron and Danielle put in a big effort. They seem to have a real passion for it which shows in their dedication and attitude. Thanks for doing such a good job.
I had a problem tenant that my property manager didn't seem to be able to deal with, so in desperation I moved to the guys at Asset Agents. Danielle should be a counselor too. Ha. She worked with the tenant to get them paid up to date but also work with them to get them out and into another property. I now have a tenant that pays on time every week & keeps the lawns mowed.
I chose to use Asset Agents because of their money back guarantee. But not once did I ever feel I ever needed it. They really want to ensure I'm happy, my investment is looked after and my rental income is increased where possible.
As a tenant I feel its important the property I call home is well looked after. Whenever I have a maintenance issue the crew at Asset Agents are always quick to get it sorted for me which is something I really appreciate.
I initially went with another company, but was shocked they didn't return my calls or emails. The team at Asset Agents are always fast to get back to me & have kept me up to date every step of the way
Asset Agents current promo is a bargain for any property investor who has a property they need managed on the Sunny Coast
I first went with Asset Agents because of their 4.4% promo. Now that I'm paying the standard rate t still seems like a bargain because they are taking great care with regular routine inspections and ensuring we are always getting market rent.
As a tenant I really want to thank Danille and Byron for helping me move interstate they took all the stress out of my move for me.
I saw a promotion where I could save around $800 in fees. Sounded good to me. They didn't disappoint. As promised they put virtual furniture into the photos, did a colour floor plan, got lots of applications and the property was rented fast for about $80 more per week than I was expecting. Thanks guys.
Over the years I've used a few different companies to manage my property. Asset Agents really care and they always go above and beyond. Danielle is lovely to deal with
I love how I have everyone's mobile at asset agents so I can call them direct whenever I need. Nothing is ever too much trouble and they always seem to go out of their way to help
Byron and the team at Asset Agents have been managing my investment for the last few years. They are always get back to me fast. Always place good tenants. Always keep me up to date & they pay me my rent every Friday.
I always thought my property manager was doing an OK job and never really thought too much of it. A friend suggested I may get better service with Asset Agents, but changing seems too hard. It wasn't until I found out a few routine inspections had been missed I decided to do something about it.
Turns out moving is super easy. Asset Agents did all the work, so the move was a breeze. I love getting paid weekly. I love having access to all my property details 24/7 and I love how when the lease is due they give me an updated CMA that ensure my property is not under rented.
I can't express enough how happy I am. I had a property that was being used as a meth lab. The team at Asset Agents got the tenants out. Got the place fixed up. Then got it rented for $100 a week more than what I was getting.
We would definitely recommend Asset Agents for their rental property service.. They ae very professional and have provided an excellent service and prompt returned calls and I know our property is in safe hands. We also brought through them and that was stress free and would not hesitate to contact Byron when we are ready to sell. One other service that is A+++ is the photos and floor plan they do, very good quality and extra effort taken to get that perfect shot.