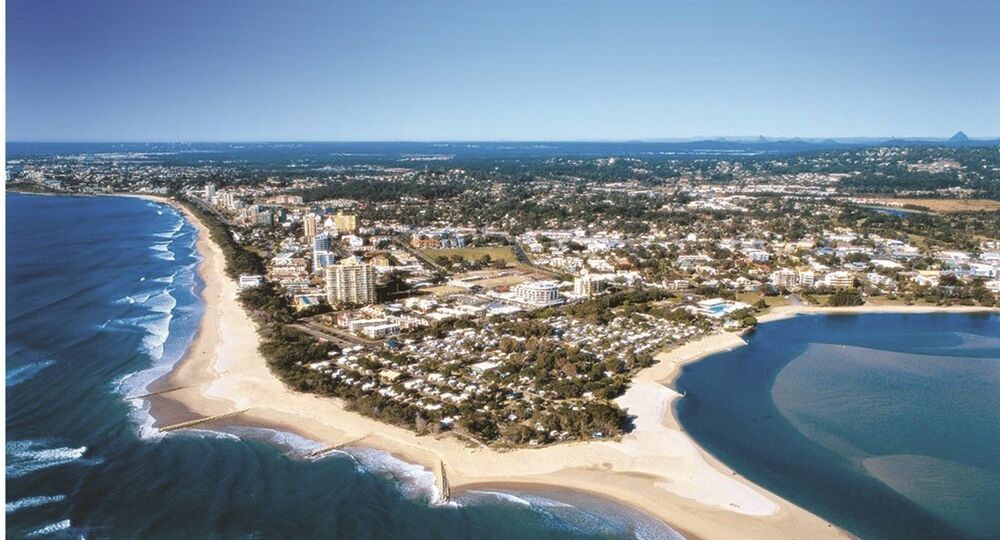 I get a lot of property investors wondering what's the first step with engaging a property manager. Probably the first thing to do is to get a rental appraisal. I've found some investors are not sure what a rental appraisal is so I hope to outline this here in this article.
RENTAL APPRAISAL SUNSHINE COAST
If you would like a rental appraisal on the Sunshine Coast please reach out to me. A rental appraisal is where an experienced property manager will give the owner an indication of what the likely rental income will be on a property when it's rented out. There are a few ways these can be done and prices will vary depending on the circumstances.
REMOTE OR ON SITE RENTAL APPRAISALS
The best property managers on the Sunshine Coast can give a property investor a rental appraisal either remotely or by attending the property. The advantage of having them done remotely is they can usually be done fairly fast. The best property managers on the Sunshine Coast have paid access to services like RP data, which allows us to see photos of the property when it was last advertised. We can also see the size of the home, its age, size of the block, slope of the land, etc. Then we can run reports on what comparable properties that have recently rented in the area, which show us the rental  amount &  dates, how long it took to be leased. All this information allows us to get a fairly good idea of what rental income is possible.
Sometimes property investors prefer a remote appraisal as they may not want the current tenants to be disturbed, or they may be considering buying the property, or have just bought it but it is not settled so access is limited.
The advantages of an onsite rental appraisal is the property manager can see the condition of the home, any potential maintenance, any improvements that have been made but more importantly the feel of the home.
So which is better ? On site without a doubt. The only reason you would be OK with a remote appraisal is if you wanted an idea fast, or you didn't want to alert or bother the current tenants, or current property manager. I recently did a remote appraisal for an owner who just had a tenant move in 8 weeks prior. The tenant is paying $600 PW. My research showed they could have really secured around $680 PW. This landlord is missing out now on $4,000 income because the property manager got the possible rental income wrong. Happens all the time. 
WILL EVERY PROPERTY MANAGER RENTAL APPRAISAL BE THE SAME?
No. They will all be different. The truth is even the best property managers on the Sunshine Coast don't know exactly what rental income is possible. If you had 5 property managers give you a rental appraisal they will all probably be different. So how do you know which one is correct ? Knowing which rental appraisal is correct is almost impossible. It's tempting to engage the property manager who has suggested the higher amount, but choosing a property manager because they guessed the highest amount is a mistake. You really need to choose the property manager that you believe will help you maximise your return. As the owner you can also ask your property manager to advertise for more. 
HOW TO KNOW IF THE RENTAL APPRAISAL IS CORRECT?
Only the best property managers on the Sunshine Coast will give you a detailed Comparable Market Analysis (CMA). This is a detailed report that shows what other properties that are similar are renting for. If a property manager has told you your investment will rent for $800 PW and has not supplied you a CMA. But another property manager has indicated $650 PW and supplied you a detailed CMA, you should be asking the $800 PW property manager how they came up with that figure & what evidence they can show you.
SHOULD YOU JUST RENT YOUR INVESTMENT FOR LESS?
Sometimes I have clients that well me they only need to get $600 PW to cover overheads & would be happy to rent for that. As an investor it's an odd thing to say. It's like BHP wanting to give you some big dividends and say you're not interested because you don't need them. What many investors don't realise is if they only need $600 PW but can get $680 PW they need that extra $4,000 a year to fund maintenance. Eventually carpets will need to be replaced, Ovens will fail, hot water tanks will fail, insurances will go up. Hey, maybe even interest rates will go up one day too.
RENTAL APPRAISAL VS ADVERTISED PRICE
If I appraise a property for around $750 PW. I like to advertise for $800 PW for the first week because if there is no interest at $800 PW we can always make an adjustment. Recently I told a property investor to budget for around $1,350. They asked if I could advertise for $1,800 and it rented for $1,600. So it's always a good idea to advertise for a little more at first as you can always make an adjustment if needed. 
HOW LONG WOULD A RENTAL APPRAISAL BE VALID FOR?
If I appraise a property now. It's probably valid for around 6 months. But at the time a property investor is ready to go to market, it's best to re-evaluate the situation at that time. While at the time of writing this rents are going up. There have been times where rents have also gone down. 
HOW ARE THE PEAK TIMES OF YEAR
Here on the Sunshine Coast Dec to Jan are peak times. People are moving into the area and they want to be settled in either before Christmas or before school starts. These are the best times to be advertising to get maximise rent. There is a lull over Christmas and New year so you would not want to be on the market from 20th Dec to 3rd Jan.
ANNUAL RENTAL APPRAISAL REVIEW
Every year I review my mortgage interest rates. I review rental income too. It's very common for property investors to not keep up with market rental increases. If you are a property investor and think maybe you are missing out on additional profit because your investment property may be under rented, having a free remote appraisal is a smart idea. 
I've had some inventors missing out on as much as $200 a week additional profile which is about $10k a year or $30k over 3 years. After all property invest in property top build wealth and ensuring you are getting market rent is an important part of that.
SHOULD A LOCAL PROPERTY MANAGER DO THE RENTAL APPRAISAL
I service the entire Sunshine Coast. I'm  qualified and experienced to be able to give a rental appraisal anywhere on the Sunshine Coast. I would not be able to do this for any other area like Brisbane or the Gold Coast. If you have an investment in Peregian Springs you may like to get a Peregian Spring agency to do an appraisal, but I am also very familiar with the area, as I am with all Sunshine Coast suburb.