2022 seems like such a long way away. But it's now getting surprisingly close. This is when Qld Australia will have big changes to smoke alarm legislation. All investment properties in Qld will need to comply with these new regulations by Dec 31st 2021. What property investors and landlords need to consider is in 2021 there will be a huge rush creating a wait list and also possibly a price hike. While people scramble to get this done.
You can read about the legislation here
JUST BOUGHT AN INVESTMENT OR ABOUT TO RENT YOUR OWN HOME?
If you have just bought an investment property or about to rent out your own home. You will need to have the smoke alarms compliant, which will probably mean you will need more smoke alarms than what the property has now. Instead of having this made compliant to the old regulation, consider just making the property compliant now for the new regulations. In the long run it will save you money instead of having to pay now and then pay again in 2021. I have 2 new clients this week that are doing just that. They will be getting the properties 2022 compliant now instead of 2020 compliant.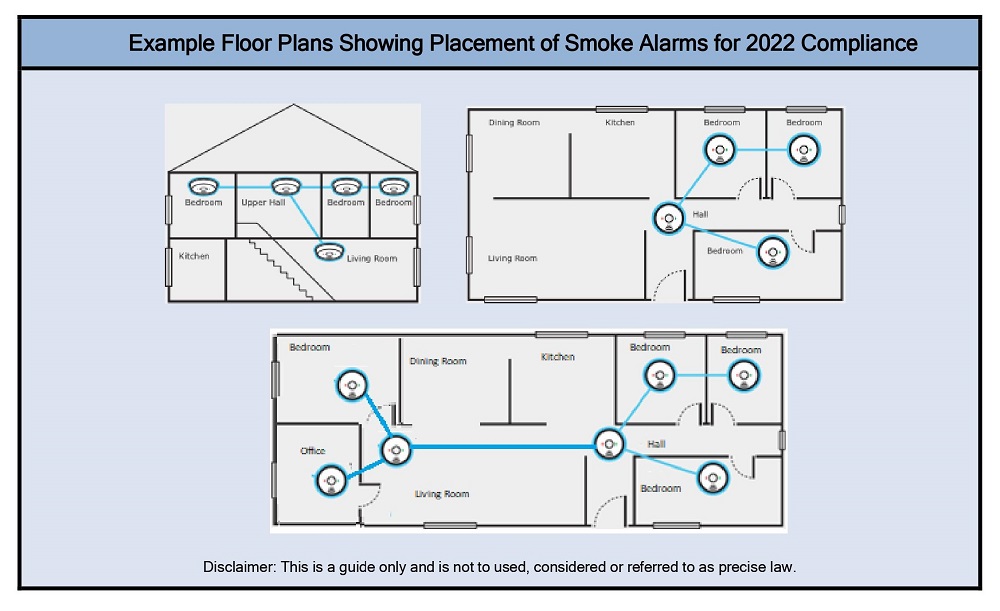 WHY YOU SHOULD GET SMOKE ALARM PROFESSIONAL TO MAKE YOUR ALARMS COMPLIANT?
You can do this yourself, or you can get an electrician to do it. But there are companies that specialise in just doing smoke alarm compliance. It's my professional recommendation as an experienced property manager, that you should use them. It's all they do, they buy the alarms in bulk and they know the legislation. Once compliant they also supply a certificate, which most electricians don't do.
WHY GET YOUR SMOKE ALARMS COMPLIANT IN 2021 INSTEAD OF 2022
Several of these specialised companies have special offers in 2021. So prices are low and they are offering a years free service. I'm getting my own properties booked in for Sept 2021 and I recommend you do the same. I realise the temptation is to stretch this out until late 2021, but you need to consider there is likely to be a large backlog of work, plus prices may go up because of this, it's the old supply and demand.
HOW MUCH WILL IT COST TO GET YOUR HOME COMPLIANT?
Well that will depend on who you use & the size of your property. The company we use charges $119 per alarm installed. If you have a 4 bed home and 1 hall that will be $595. The cost will depend on the brand of alarm too. The $119 alarm has a 7 year warranty and is a Emerland brand.
WHO CAN YOU USE AND WHO DO WE RECOMMEND ON THE SUNSHINE COAST QLD
You have lots of options on who to use. Like any locals electrician or any of the specialists below:
SO WHO DO WE USE AND RECOMMEND?
We use Coast Smoke Alarms. They are based on the Sunshine Coast, they are small enough to care and big enough to do a good job. Over the years, we've tried others, but have found Coast the most reliable, easiest to deal with and most friendly. While I am sure many smoke alarm companies are offering special pricing I have already price checked them against some others are they are good value at $119 per alarm installed.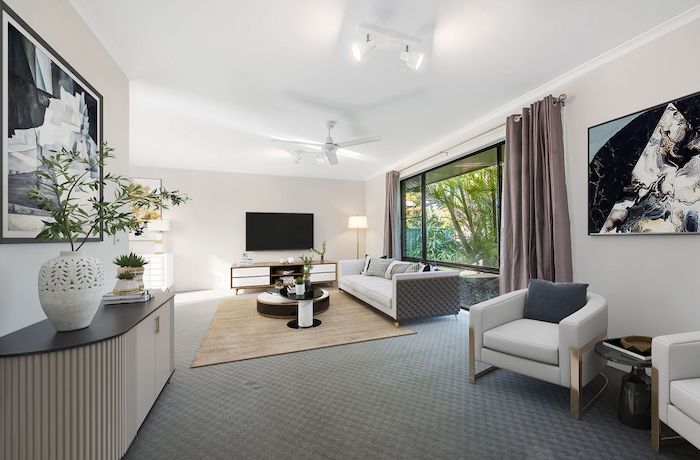 HOW MUCH WILL IT COST YOU TO BE SMOKE ALARM COMPLIANT BY 2022?
This will depend on the size of your home, bedrooms, halls and stories. You must have alarms in each story, each bedroom, and in hallways which connect the bedrooms. Coast offer an alarm for $119 installed.. Budget for around $1,000. You can also save money by not using a smoke alarm specialist company. 4 bedroom home with 1 hallway will be $595.
WHAT DOES THE NEW LEGISLATION SAY?
Alarms must be photoelectric and less than 10 years old.
Alarms must meet the new Australian Standard 3786:2014.
And Alarms must be interconnected with other smoke alarms in the property.
Alarms must be 240v hardwired with a backup battery or a 10 year wireless alarm with non removable lithium battery.
Alarms must be installed in each story.
And Alarms must be installed in each bedroom.
Alarms must be installed in hallways that connect bedrooms and the rest of the property OR if there is no hallway, between the bedrooms and other parts of the storey.
WHAT ALARM DO WE RECOMMEND?
Clipsal have a great alarm that has a 10 year battery and a 5 year warranty. It meets all of the above guidelines and is well priced. Clipsal is a reputable company, so you know the product will be reliable. Coast Smoke Alarms install these for $165 each.
WHY DO I  NEED AN ANNUAL SUBSCRIPTION?
Coast Smoke Alarms charge $119 a year to ensure your property stays smoke alarm compliant. What that usually means is there are not other costs other than that annual fee to keep all your smoke alarms tested and working. Which includes a compliance certificate. Legislation states that all your alarms needs to be checked and tested every 12 months, or when a new lease is signed. Often with routine inspections we find tenants have removed alarms or there batteries and rectifying this will be included as part of the annual fee.
CAN YOU SELF MANAGE YOUR OWN SMOKE ALARMS?
Yes you can. But do you really want to, for saving just $119 a year? The legislation burden on testing all the alarms yearly or with the signing of a new lease has its responsibilities. Houses do burn down, last year we placed a lovely family into a rental because their house caught on fire and just last week, a house we sold caught on fire too.  Anyone that wants to self manage their own smoke alarms, who wants to ensure they stay smoke alarm compliant should re think about making the investment for a specialist to do it.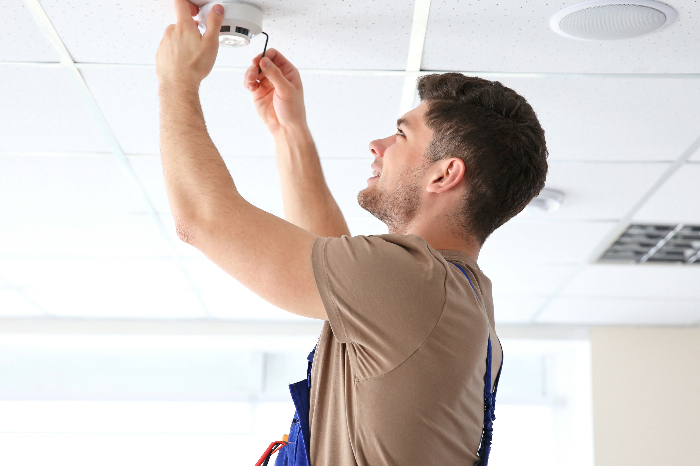 You can also buy and install your own smoke alarms or get an electrician to do this. What we've found is that you will save money initially. However if there is a smoke alarm issue the electrician will charge to attend to the property again and that saving will quickly be gone.
If you insists on doing this yourself you can access and installation face sheet here 
WHAT DO TENANTS NEED TO DO?
Tenants are boot responsible for smoke alarms other than reporting when they are faulty. However if a tenant believes their alarms are not 2022 compliant by around Sept 2021. They need to contact their landlord or property manager to bring this to there attention. If nothing is done the tenant needs to contact the RTA and may need to send the landlord or property manager a breach notice requesting the alarms are certified compliant or upgraded.
SO WHERE TO FROM HERE?
If your investment property is managed with Asset  Agents and you would like to ensure your investment is compliant in the second half of 2020, then shoot us an email and we will get Sunstate Property Compliance onto the job for you. If you don't have your property managed through Asset Agents speak with your property manager or call Sunstate Property Compliance direct on 1300 722 552.