Inspections are like a first date. You only get one chance to make that first impression! Set your property up for inspection success with these simple tips.
Clean up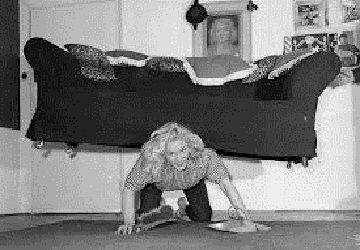 Yes, it's Captain Obvious, but you'd be surprised. Make sure your whole property is neat and tidy when buyers arrive, including the garden and outside areas.
Dust, vacumn, scrub, wash, buff – make all those annoying tasks earn their keep.
Don't forget to clean inside ovens, cupboards and wardrobes, in case potential buyers indulge a snoop.
Remove shoes from the entrance and any hazards people might trip over.
Get the big clean out of the way in advance, then keep your place in good condition while your place is on the market. That way you should only need a refresh to prepare for a new inspection date, rather than a top to bottom makeover.
Clear out the mailbox and get those rubbish bins emptied and, ideally, out of sight (especially if they're normally one of the first things people will see arriving at your home).
Enlist a professional declutterer if you need a hand – or a friend might even help out. Get a second opinion who can review objectively.
Invite light and air
Air out your home thoroughly before the inspection, so it feels as fresh and clean as possible. If potential buyers feel stuffy they'll head straight for the door.
If the weather and security permits, crack open a window or two during the inspections themselves, so air keeps flowing through.
Draw back curtains and blinds to bring in as much as light as possible and show off your house from the street.
1Help your pets camouflage1
One of the most common complaints from potential buyers at open for inspections are those tell tale signs you share your home with someone furry. If they're not yours, pet smells or stains can actively turn someone off your property.
Deodorise your property to remove the whiff of little creatures and get someone who doesn't normally live there to confirm you're clear (you might be used to it and can't sniff what others can).
Clean traces of hair from floors and furniture, stow feeding bowls and toys.
Remove any litterboxes or droppings from the yard, and give your pets a vacation during inspections.
1Smell-o-vision
People fuss over the visual but often forget that it's a nose can make or break an open inspection.
Remove smells that are unpleasant, like stinky shoes, and watch out for specific food smells that may not agree with everyone.
Counter the ick with inviting smells using flowers, candles, air fresheners or even freshly brewed coffee.
Just take care your smell engineering doesn't become too sickly or overpowering, and avoid pungent aromas like incense. You want your property to smell like a home, not a perfumery!
A home staging consultant can help with these touches, and can also advise about furniture, artwork and other style elements that can help your place come to life for buyers.