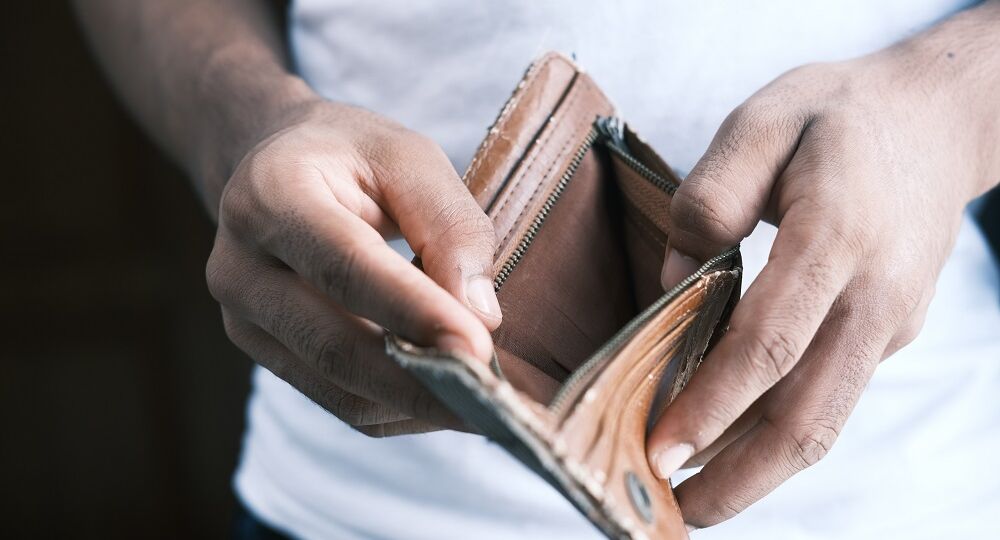 5 BIGGEST MISTAKES PROPERTY INVESTORS MAKE THAT COST THEM TENS OF THOUSANDS IN LOST PROFIT
People buy an investment property for 1 reason. To build wealth. As a property investment specialist I'm constantly shocked at how property investors are losing 10's of thousands of dollars investing in property that could easily be avoided. The thing is they just don't realise it.
So here is my 5 biggest mistakes property investors make that cost them tens of thousands in lost profit
STOCK MARKET VS PROPERTY INVESTING
Have you ever heard an investor who owns PHP shares say to you "PHP wanted to give me a $7,250 dividend this year, but I told them to keep it. It's  OK they probably need it more than me". Property investors do this all the time. "Oh they are good tenants. I don't want to lose them so I will keep the rent low for years and while it means I will retire much poorer than what I'd like. It's OK. 
Compound rent is like compound interest. Have you heard how savvy investors invest a small amount of money monthly into the stock market and over 30 years that small monthly investment has ballooned into millions of dollars. 
Rental increases are similar. I have a client that's weekly rental income started at $380 PW and is now at $680PW. So they now earn $300 PW week more than than they use to. Over say 15 years that means they will make a staggering extra $225,000  in income. 
I have also met property investors that don't do this. They have increased the annual rent by just $50 a week over the same time so will retire with considerably less money. 
STOCK BROKERS VS PROPERTY MANAGERS
Property Managers are not stock brokers. In their mind they think their job is to manage the tenant, collect the rent and handle maintenance. Which is fair enough because for years the real estate industry has gotten this wrong. In fact I know many property managers that do this very well. They manage the tenants, the maintenance and collect the rent. 
Compared to a stock broker whose job is to advise their clients what stocks to invest in, to maximise their return on investment. 
What property managers really need to be doing is maximizing the property investors return. Just like what stock brokers do for their investors. Of course part of maximising a property investor's return includes managing the tenant, collecting rent and coordinating maintenance but there is a lot more to it than that. 
Sadly property investors are totally unaware that how their property manager is looking after their investment is costing them their retirement. 
SO WHAT ARE THESE 5 MISTAKES COSTING PROPERTY INVESTORS THEIR RETIREMENT?
TINY RENTAL INCREASES
Recently a property investor was asked by their property manager if they would like to increase the rent that's coming up. The investor was shocked by this question. Of course they would. So the property manager then suggested a $5 or $10 a week increase. 
Sadly this is common. Most property managers are employed by an agency managing many properties.  They have little  incentive to increase rent and they also do not want to have that awkward conversation with the tenant that they have now gotten to know and like.
At Asset Agents we do market research and then increase the rent to the current market value and this needs to be done annually.
NOT WANTING TO LOSE THE TENANTS
I hear this a lot.  "They are great tenants and I don't want to lose them". Many property investors seem to think that once they get a good tenant they really need to keep rent low so they stay for an extremely long time. If an investor is already wealthy, sure. That's a wonderful idea.
At Asset Agents we have mostly great tenants. They usually pay the annual market increase and few rarely move on. When they do move on we usually find other tenants that are often even better than the ones we had before. 
I have a lot of clients who tell me their tenant must be the best tenant we have. While their tenants are excellent, what our clients don't realise is that most of our tenants are just as good or better, because of our strict tenant selection process. 
The entire concept of keeping rent low to hang onto good tenants comes from the property investor having a bad tenant experience in the past or hearing all the horror stories. 
Keeping rent low for a good tenant is a really poor investment strategy if you truly do want to build wealth and be in the best financial position for retirement.
PLACING POOR TENANTS
When I meet a new investor their biggest concern is a tenant that will trash the place. Yes this should be a concern. We have taken over many properties where the tenants we inherit are shocking and I wonder how could a property manager even have approved them. What I've learnt over the years is many property managers just could not be bothered doing a comprehensive tenant selection process. 
At Asset Agents long ago we realised if we invest time choosing the right tenants and doing reference checks, then rent is paid on time and the property is looked after. It makes our job much easier too.
SHOPPING ON FEES
The very first thing an investor asks me is what are your fees. When really they should be asking what can you do to maximise my return on investment. 
Property managers with the cheapest fees are often the most expensive.
It's natural for investors to want the best deal. Doing so investors assume getting the best property management fee is the smartest way to maximise their returns.
Property investors who save a few dollars on fees can quickly lose thousands of dollars profit for many reasons, like if the property is sitting vacant or rent not being increased annually.
Fees are a tax deduction. Most agencies' fees range from 5% to 10%. So the difference is not great and certainly what's more costly is the lost profits created by a property manager over time. 
NOT REALISING YOU CAN CHANGE PROPERTY MANAGERS NOW
Changing property managers is super easy. Many property investors assume that while a tenant is in a lease they can not change as the lease is connected to the current property manager. A property investor can change property managers anytime they want & the best time to do that is when a tenant is in a lease so the new property manager can take over quickly. 
Either the new property manager can email the old manager on behalf of the property investors or the property investor can send the current property manager a quick email giving  the current property manager 30 days notice. The new property manager will do the rest. In fact the best time to change property managers is right now. There is no need to wait for the lease to expire or for the property to be vacant. Changing now will give the new property manager the opportunity to see what the situation is and make recommendations. 
STORIES THAT WILL SHOCK YOU
I have oodle whacky property management horror stories. But here are just a few very recent one. 
1. Property in Sippy Downs is leased for $430 PW. The lease expires in 10  months time. The property manager has already signed a new 12 month lease for when the current lease expires in 10 months time with a $10 increase to $440 PW. So the tenant is locked into a lease for almost 2 years. Which has created a few issues. First, the rent is very low. Also the owner now wants to sell. Because the rent is low and the tenant is locked into a lease for almost 2 years the owner is now going to have to sell for a lot less than what they should be able to get . 
What should the property manager have done differently ? Mainly offer a lease renewal at around 8 weeks prior to the current ones expiring. Instead of keeping the rent low, it would've been better for the owner if they had researched the market and offered the tenants a lease renewal similar to the current market rent. 
2. Tenant moved into a home on Kawana Island paying $600 PW, through another agency.  Eight weeks into the lease the owner asked if we could do a remote rental appraisal. We did some market research and found that comparable properties in the area are renting for around $680 PW. This owner is losing a staggering $4,160 over the 12 months lease. I assume the property manager they engaged didn't do enough research to understand what rental income is possible. 
Even though this tenant is in a 12 month lease this owner has now moved their property to us so we are now managing it & we will do a new rental review as the lease becomes due. 
If you are a property investor with an investment on the Sunshine Coast and feel your property might be under rented. We can offer you a free remote rental appraisal. It's a bit like a health check. Even if your lease is not coming due soon, if the current rent is low it will allow you to make plans for an increase in the future which you can do through your current property manager. Of course you would be more than welcome to move your investment property to us now, like the current property investor did in preparation too. The free appraisal is obligation free and you certainly won't be prepared or hassled by us. 
3. Lease renewal in Maroochydore. The tenants currently pay $580 PW. The property manager asked the owner if they would like to increase the rent. The owner was surprised the property manager was even thinking they might not. The property manager then suggested a $5 or $10 a week increase. The owner was really shocked the property manager would consider such a small increase, when comparable properties are being leased for $700 PW or more. 
These owners have now moved their property to us to manage. They did this while the tenants were still in the 12 month lease at $580 PW, allowing us to manage the communication about the adjustment to the rent for the new 12 month lease offer. 
Reading this article you can see this is aimed at maximising a property investor's investment return. Tenants reading this might be really terrified. Over the years there have been plenty of times where property investors have really had to snuggle. Some years back we have had to considerably reduce rent to get tents into properties. Previously interest rates have been high. As much as 12%.  At this stage in the real estate cycle it's an opportunity for landlords to take advantage of situations now. Real Estate does move in cycles and it's possible some time in the future rents will need to come back down.