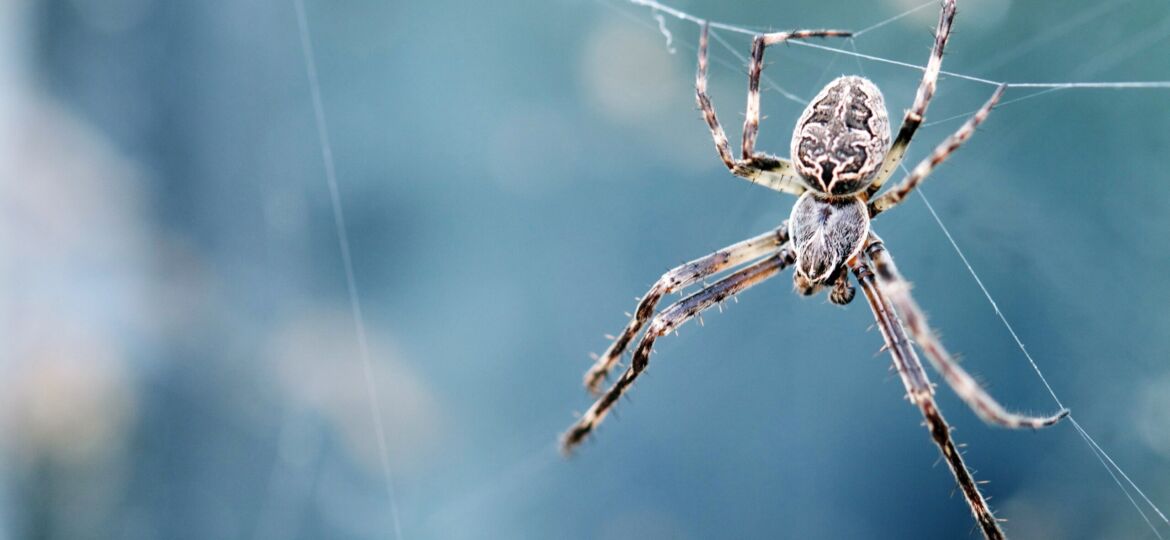 Every landlord in the world would love to find that one perfect tenant. That ideal, elusive tenant who does no wrong and in turn makes your life a dream. Oftentimes, your tenants are a reflection of the way the property is managed. To get great tenants, you have to be a great landlord and take pride in your property. Basically, you must ensure that you have a good relationship between yourself and your tenant. This is just as much your responsibility as it is your tenants'.
To have the best possible relationship, you both have to put in an equal amount of effort. This means you both have to work consistently on communicating and compromising when necessary to allow everything to run smoothly. Today's blog post will give you tips on how to become a good landlord. When you are a good landlord, you will encourage tenants to be good to you. This alone will lead to your life being easier and simpler.
CHECK YOUR TENANT'S REFERENCES
When you hand the keys over to your tenant, you need to know you can trust them. To help ensure that you can, you should do some checking into their background. A reasonable first step is to speak with their past property managers and their current employers. This is the minimum check that we recommend for you to do. This way, you establish early on that they have a history of being a good tenant and you ensure they have a job. Without a job, how can you expect that they will pay their rent every month? If possible, you should check if they are on the national TICA database. This is a nationwide database for tenants who have poor track records.
A licensed property manager will do more checks than what is listed here. However, if you plan to self manage your property then the above would be the basic protocol you'd want to follow for every rental applicant. Speak to who they work for and speak with who they last rented from, too. If they have never rented, you'll want to ask for other references. Perhaps their parents and any other character references they may be able to provide. The people you speak with should help give you an idea of who the prospective tenant is, which will help you make decisions about moving them into your property. 
SIGN A LEASE
If you are self managing, it can be tempting to just do a handshake deal. Nearly all potential tenants seem super nice in the beginning when they're first applying to move in. Hardly any tenants make it clear that they plan to do the wrong thing and not pay their rent. However, when it comes time to follow through on their promises there can be issues. To protect yourself and your investment, it's best practice to have an official lease signed. This also ensures that the tenant knows exactly where they stand. You can access a Form 18, the RTA official residential tenancy agreement here.
When a lease is signed, you are establishing a clear form of written communication about the terms and conditions of their tenancy early on. This way, you can be sure that your tenants know what they are agreeing to when they move in.
COMMUNICATE EARLY AND OFTEN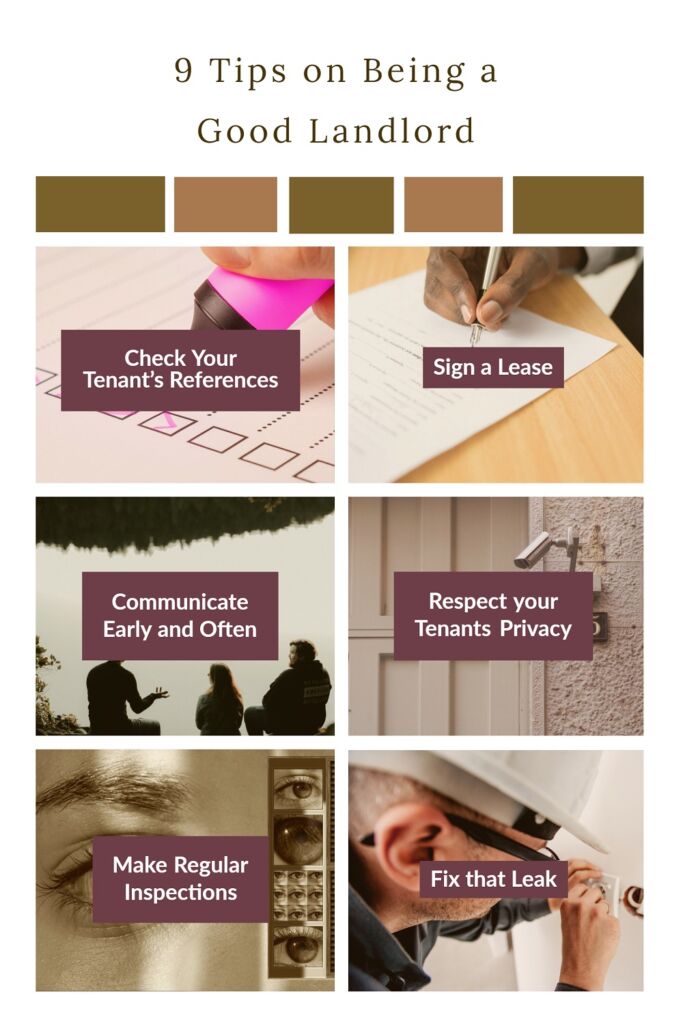 Before you sign a lease, make sure to tell your tenant all of your expectations. Maybe you have a no pet policy and the new tenant has a dog. Maybe they may want to "sublet" a room and they may think that's OK, but you are not interested in allowing this. Make sure that these rules and requirements are spelled out clearly in the initial stages of the renting process. Do this by including it in the special conditions of the lease. There is even a section for pets, yes pets. . This way, there is no confusion. Clear, written communication about the terms of tenancy is also important to ensure you are operating within the RTA guidelines. Clear communication and signing a lease truly go hand in hand. 
Always make yourself come across as approachable when meeting with your tenants and communicating with them subsequently. Be sure that your tenants have more than one way to contact you in case of some sort of emergency in your house that they've rented. Throughout your interactions, you will need to be fair, but firm, and work within the guidelines of the RTA. When a tenant knows what's expected of them it makes for a much easier relationship. It also helps for them to know they can rely on you when they need to and you will manage the property responsibly.
RESPECT YOUR TENANTS PRIVACY
While it's obviously your property, it's the tenants home and they have the right to peace and privacy. You absolutely cannot just rock up unannounced, at any old time that works for you. You can't even enter the property after only a verbal phone call or email. In the cases you need to enter your tenants' home, it's very important that you follow the relevant legislation. This law states that you must give the tenant an entry notice called a Form 9. This form must be given to the tenant within the correct time frame or it's invalid. You can access the Form 9 here and also read about the various notice time frames you need to give, too.
MAKE REGULAR INSPECTIONS
In property management, we call these routine inspections. Legally, you can do a maximum of 4 routine inspections of your property per year. It's a good idea to carry out the first inspection within the first six weeks of the tenants moving into your investment property. This initial walk through will allow you to check how well they are looking after it. If after only six weeks, the property's condition is poor, you will know that you may have an issue on your hands.
The tenants are responsible to keep the property clean and tidy. When you do an inspection it's important that you are able to truly "inspect" it. This means having the opportunity to get close to the floors, the walls, the doors, etc. If the tenant has a lot of stuff or if the property is messy, this type of inspection may be hindered. In this case, you have the option to have a word with them about the problems and obstacles and re-inspect a week later. 
These inspections can be an ideal way to check on the maintenance status of your property. As a landlord, you are responsible to ensure your investment property is correctly maintained.
The RTA Qld has an article about routine inspections here which you will find very helpful.
FIX THAT LEAK
Talking about maintenance, I mentioned above that the routine inspection is the ideal time to check on maintenance. Even between inspections, if any other maintenance arises it's always best to deal with it immediately. A happy tenant is a good tenant, and tenants without maintenance issues in their home are much more likely to be happy than tenants with leaky faucets and things that don't work. Fixing a small leak now may save you money in the long run, as it could become a bigger problem in the future. Not only could a small leak cause all sorts of damage, you could also lose a great tenant who will not put up with a subpar home. Put yourself in the tenant's shoes, would you be happy if all repairs went unnoticed or it took several weeks to fix? I doubt it.
MAKE THEM COMFORTABLE
Today, most tenants expect to at least have fans in every room. But you may like to also consider the installation of one or two air conditioners. One of my investment properties has a large air conditioner in the main living area. We have some great tenants, who were about to have their first baby in January and as a surprise we organised a second air conditioner to be installed in the second living zone. This air conditioner will service the kitchen and other bedrooms. As you can imagine those tenants were totally shocked and delighted, and it's hard to tell how much of an impact it will have on the quality of their tenancy. 
Air cons are surprisingly affordable these days and come with good warranties. Plus, it's no secret that they will increase the value of your investment property, and help get better tenants who may pay a bit more and stay longer on average. 
In addition to small things like this, check for preventative maintenance. A good example are outdoor decks. It's very affordable to have external decks re-stained every year. It protects the wood and makes the home look considerably better, thus adding to the tenants enjoyment and encouraging them to use the space more regularly. It also helps to seal the wood more effectively and prevent any severe wear and tear on the deck. 
PEST MANAGEMENT
We deal with a pest agency that has a twelve month guarantee that once they spray, you will not see a spider or a cockroach for twelve months. At the same time, they do a termite check on the entire home. An annual termite inspection keeps you happy knowing your home is safe and the 12 month spider guarantee keeps your tenants happy, too. Especially here, where the spiders can be shockingly huge! You can even mention that this is done when advertising your property. You can see who we recommend here.
GARDENS
It's the tenants' responsibility to maintain the lawns and gardens outside the home. However, there is a bit of a grey area around this. As a result, we now mostly build garden and lawn care into the weekly rent. Tenants pay a little more but never have to mow and it keeps our landlords and neighbors happy because gardens and lawns are always well taken care of.
GET A PROPERTY MANAGER
Being a truly professional landlord is not a hobby, it's a business. Managing a property, and especially multiple properties, is a full time job. If you have a job, plus a family and other responsibilities you might not have the time or learn the skills to be a great landlord. As previously mentioned, being available to your tenants' communication is ultimately important. It can be difficult, if not impossible, to be available the way you need to when you have a full time job on your own and are managing your property(ies) on the side. 
Sometimes hiring an experienced property manager who can do all the hard work for you, while you get on with your life is better. Not only for your tenants, but for you too! From finding tenants to handling all complaints, a property manager is the perfect option for a landlord who doesn't have the time or feels they're under skilled. Like I said, when vetting a tenant you'd look at their previous property managers and their employer. A professional property manager has additional resources and additional time to investigate them more thoroughly to ensure they are going to be a good tenant, as well as possible before they actually move in. 
FINANCIAL PERKS OF HAVING A PROPERTY MANAGER
Being a good landlord is absolutely critical if you want your property constantly occupied and money coming in. You would not want to live somewhere that you're uncomfortable and where your concerns are ignored and you feel as if you're walking on eggshells because the rules were never clearly explained. Sadly, it's very common today for tenants to move out of properties due to bad experiences with a landlord. This can end in a very costly situation for you as a landlord. Vacancy is the worst thing for the owner of an investment property. 
Not only are property management fees tax deductible, the fees are fairly small. This is especially true when you consider all the work they do and all of the money they potentially save you by preventing you from experiencing long periods of vacancy. They also save you money by ensuring your tenants are paying their rent in a timely manner. Even before that, they make sure rental applicants are the type of people who will pay their rent before ever even moving them into your property. If you have a property on the Sunshine Coast that you'd like to rent out, but you are not sure how to go about it, or unsure if your current property manager is not doing their job.  and need some advice, drop us an email or give us a call today.